If You Aren't Paying Attention to These SEO Trends in 2022, Your Rankings Are Sure to Drop!
SEO remains the most viable and cost effective way to understand and reach your target audience in crucial moments of the buying process. By now businesses should understand that if you want the proper visibility and searchability for your brand, you need a top notch SEO strategy.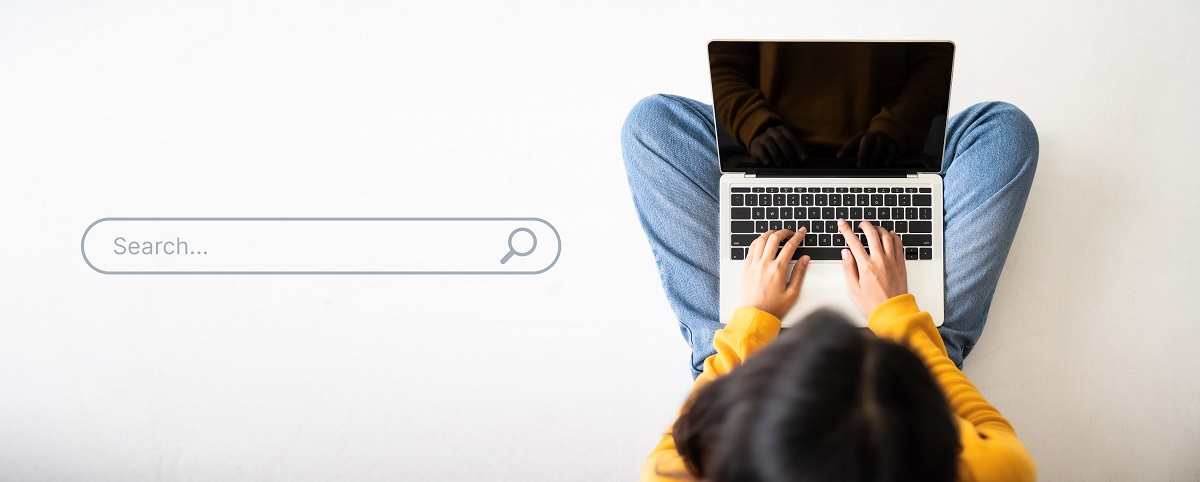 The core principles of executing a top notch strategy remain the same; however, as the algorithm updates and search trends evolve, it has influenced the ways to attack optimizing a website to its full potential. Each year these technological advances and ranking factors require teams to adapt in order to see a continual increase in performance.
Below we've outlined some of the core SEO trends in 2022 to keep your traffic and keyword rankings trending upward.
Voice Search
One trend that is exploding right now is the use of voice search. Everyone these days is on the go and it has become a regular habit for folks to say, "Hey, Siri," "Hey, Google," or "Hey, Alexa." People are using these services to make purchases and just ask general questions. Optimizing your website's use of these voice search options is crucial in 2022.
Google's 2019 algorithmic update allows the search engine to have a better understanding of the relationship between words and searchers intent. Meaning, the processing ability of queries has evolved to allow the platform to react to how humans communicate intuitively. So what does this mean for you? This means your strategy should focus on topics targeting long-tail keywords as will become more prominent with increased use of voice search. It is also important to ensure you're optimizing for user questions.
User Experience (UX)
Search Experience Optimization (SXO) has become increasingly more important to Google since they announced the Page Experience Update in 2021. This is effectively a UX update, and it measures how users experience their interaction with a web page beyond just its pure information value. The Page Experience Update takes into consideration each of the following:
Mobile-first optimization and design
Site security
Interstitial behavior to pop-ups and ease of use
Core Web Vitals metrics
It is important to note that having a top performing user experience does not override the importance of having quality content and links, but it does remain an important trend in 2022. In order to improve your core web vitals scores and optimize your mobile UX be sure to optimize your images and videos, optimize CSS code, speed up your server, and make sure your website has Accelerated Mobile Pages (AMP) operational.
Content Strategy
Good quality content has always been the heart of a high performing SEO strategy. As the Google algorithm has updated, so too has the qualities deemed necessary for quality content. On the top of the list is the performance of long form content. Being able to offer more in depth pieces to your blog results in a higher page authority. In fact, the Search Engine Results Page (SERP) shows that pieces that are over 2000 words rank higher and thus have more visibility.
In addition to ensuring that your content includes long form posts, the trend of diversity and inclusion is an essential component of a high performing content strategy in 2022. New metrics of accessibility relates to language inclusivity. This means that your verbiage should be politically and socially correct. Content should avoid the use of words like; "ladies," "gentlemen," "sir," "ma'am," etc. Instead use more inclusive language like; "all," "friends," "you," "folks," etc.
AI-Generated Content
AI-assisted SEO has been made possible through OpenAI. Tools such as CopyAi, Headline, and Jarvis are rising in empowering content teams to generate more SEO-optimized content at a quicker rate. Now, you should never completely replace human SEO writing with robots, however, AI-generated content can be implemented into your workflow for effective starting points. These tools can help generate topics, titles, meta tags, and in some cases even entire articles.
It is important to include this trend as a part of something every SEO content writer should pay attention to in 2022. In order to both save time and add a deeper level of understanding to what searchers are most interested in, utilizing AI tools is quite effective. You have the ability to speed up the ideation and brainstorming process, and produce original and unique page titles and meta descriptions at scale.
A good SEO strategy remains the most valuable and stable source for leads and new customers. In order to continue on upward trends of your organic performance your strategy needs to adapt to current SEO trends and a broad set of ranking factors. As experts in SEO for over 10 years, we have managed to stay at the forefront of education to maximize performance for our clients. If you'd like to review your current strategy, or would like any more information around what to pay attention to in 2022, please contact our team and we'd be happy to help.