Email marketing has changed and will continue to change. As email marketers it is our job to stay on top of trends. If you haven't noticed lately email marketing is growing at a very quick pace. Your inbox sees at least 121 emails a day according to Radicati and will continue to grow. It will be important that your emails are standing out. Out of those 121 emails, how are your emails going to be the one that someone opens? That even more importantly someone clicks into and makes a purchase?
Every industry is going to be different and this will all come down to testing, but I am going to share with you some insider information that you can start testing today to avoid email fatigue.
Content Based Emails (Plain Text)
Content based emails are just that. Simple in nature, but share more about a product's information, or even your brand story. The goal of these content based emails is to not always bring in revenue, but make a connection with your audience. It is the reprieve to the emails that are sent and can help reduce email fatigue from your readers. Plus, when you think about the emails in your own inbox; which ones are you clicking on? Yes, the deals – that will always be a factor, right? It will be with the companies you have the most connection with. That have a great read whether it is a campaign or just product information. People are going to be unsubscribing at high rates if your emails are not connecting, so don't lose that connection with your audience.
Here is a great example of showing that product information from Beautycounter: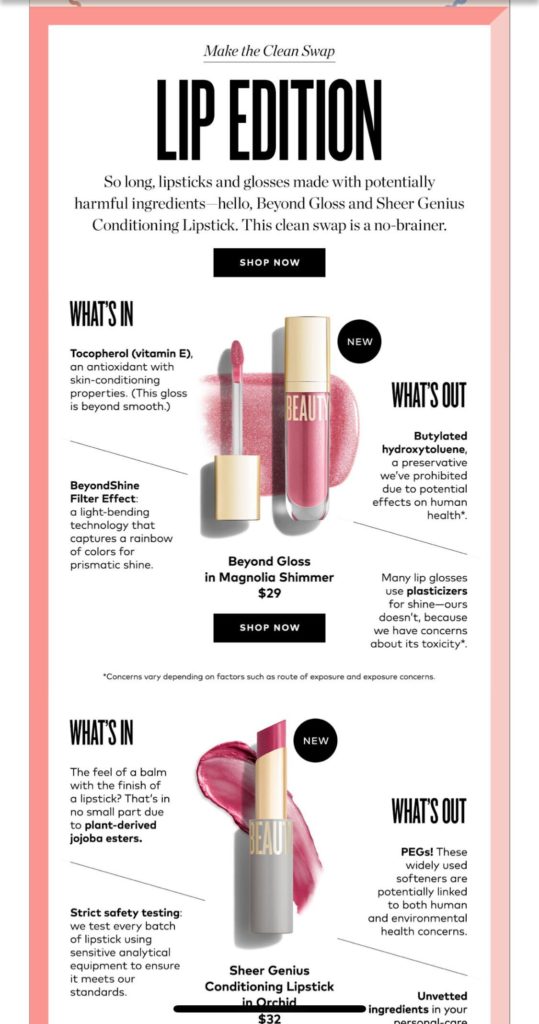 Audience Segmentation
Leverage your community! You can segment your audience to tailor your emails just for those that are your loyal customers. Reward those that continue to come back and make a purchase. Give them a sneak peak to a new product launch that is coming. Treat them just like the VIP's that they are. New subscribers? Send emails that show them how to use your products. You really want to make sure that you are sending quality versus quantity. Make your emails meaningful to the audience they are going to. Don't just blast them where everyone gets the same email, you are going to lose your trustworthy audience – personalize them!
Flows You Need
Flows do the work for you, if they are working properly. Have you checked your flows to see how they are performing? Outside of your Welcome flow, Order Confirmation, and Win-Back emails you will want to make sure that you have your Abandon Cart and Abandon Checkout flows. For cadence, you are going to want to lengthen these out. Make sure their journey through the flows makes sense and timed out so they don't get tired of them and unsubscribe.
People will be unsubscribing at a higher rate than ever before, help them see why they should buy from you. Remember they are buying from people, not brands. Need help? Stuck on ideas? Haven't started email marketing, but you know it something that is missing, we are here to help!