Email marketing is one of the greatest tools to be using for your eCommerce business. It can be the leading factor in your business's revenue and is a great way to engage your buyers. Within email marketing you can let your customers know about your new products, when sales are happening, and information around your products/services. These are all great ways to keep your customers engaged with your brand. If you have an eCommerce company, now is the time to start your email marketing.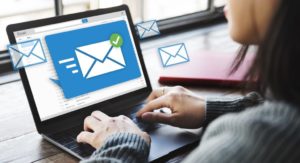 Email Marketing Platforms
One of the best and probably one of the more popular platforms used for email marketing is Klaviyo. This email platform allows you set up campaigns and flows. If you are new to email marketing those terms can be far from known. Campaign Monitor defines email flows or automation; which will be covered later is a "sequence of automated emails triggered by a user's behavior or data." Campaigns are the one-offs from these automated emails. These are typically the emails sent out to let you know there is a sale happening. Using Klaviyo allows you to connect to your online store and you can track open rates, click rates, and amount of money gained from the flow or campaigns.
Two other platforms worth taking a look at is MailChimp; which also allows you to send out emails and automations. Another that often finds itself at the top of the list is Active Campaign. With many of these the price of the service will depend on how many recipients are on your list. The more emails you are sending out, the bigger package you'll need to go with. But believe me, once you have these set up they will do the work for you and you will see a good ROI (return on investment) through these setups.
Email Marketing Automations
Email flows or automations as I've stated are a great way to market. Having a signup on your website allows you to collect emails that can be used. These are great for automations. These are the emails that you receive when you first joining the email list, or what we call the "Welcome Series". Automations can be for those that abandon their carts and for anyone who purchased an item on your website. These are triggered by the action of the user. Incorporating discounts or other incentives into some of these emails will be important.
Depending on your business you can use popups to collect user data that can be used in dynamic flows. For example, if you have a popup on your site that asks what type of hair your user has and they select "dry", you can build automations that are specific to your products and dry hair that would be sent to those users. This allows for a personalized email experience. After all your goal is to keep them engaged and come back to purchase more.
Best Times to Send Your Campaigns
As you can see automations are dependent on the user and how you have these set up. When sending those one off campaigns there are times that work better, but it all comes down to test, test, test. The most successful times are Tuesdays at 8:00 p.m., Thursdays at 8:00 a.m., and Sundays at 7:00 p.m. After this send times vary in success. Watching your open rates will be important. Dig into your data and see when people are opening your emails. This is why it is important to have a great email marketing platform where you can track your data and make any appropriate changes.
Email Marketing and eCommerce
Companies that use email marketing can attribute to "…over a quarter of their overall store revenue (27%) on average…" according to a study done by Klaviyo. Email marketing makes you money, plain and simple. If this is something you are not currently doing and need help getting started, we are here for all your email marketing needs. Reach out to us today!