Google Search Console is a daunting terrain. So many clickable things, you don't know where to start! If you've managed to set up the console without any headaches, here are 4 tools you can use in Google Search Console to help you get started.
1. HTML Improvements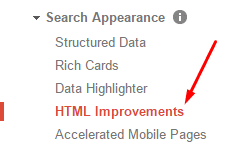 You've made a post and submitted to the console. The next day you click on the "HTML Improvements" section and see that the post you submitted has errors. Here Google Search Console provides a section where you can see basic HTML errors on your site such a meta descriptions, duplicate title tags, and non-indexable content. Addressing the issues in the HTML Improvements section will help the site's user experience and performance. It all helps with SEO too.
2. Structured Data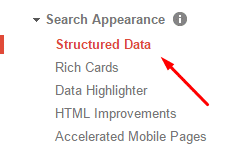 Here Google is kind enough to show all the structured data on your site in one section. Structured data if you don't know, is what tells Google what's on your site. If you're a local business, putting structured data on your site is what helps you rank. Once the structured data is set in place, use the structured data tool to check that the information is up-to-date and labeled correctly. If you have a plugin that automatically adds generated schema, it's important to check and fix anything that is incorrect.
3. Mobile Usability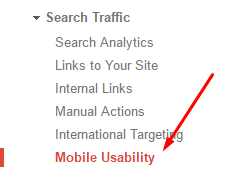 This is a two-for-one tool. Considering mobile is starting to become more important in ranking than desktop, this is an especially important tool. Here the console reports any errors with usability issues. The errors include Viewport not set, text too small to read, clickable elements too close together, and content wider than the screen. These are just to name a few. Once you fixed the errors, you can check the live version of it using another Google tool.

4. Site Errors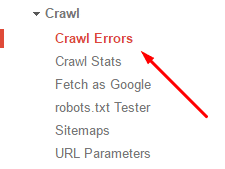 Once Google has crawled your site, checking the Site Errors section will let you know if there are any issues like 404 pages. 404 aren't necessarily bad, but if you have many 404s, you will be spending your "crawl budget" on them. And not only does it affect your relationship with Google but also with your website visitors. If they see 404s all over your site, they might not come back.
4 Tools to Use in Google Search Console
Recap:
HTML Improvements – Basic improvements
Structured Data – Check and update structured data markup
Mobile Usability – Check and fix any uses for mobile users
Site Errors – Update any 404s to reduce usage of your crawl budget and keep visitors happy
Have any questions? Let us know on Facebook or send us a message! We're more than happy to help.
It's also crucial to know how to keep up with SEO trends in 2017 too.