Last year was a whirlwind of unpredictability that brought significant shifts to consumer behaviors. Many of which we suspect to have permanent effects, altering the way we have previously understood business. Particularly, in the industry of online business.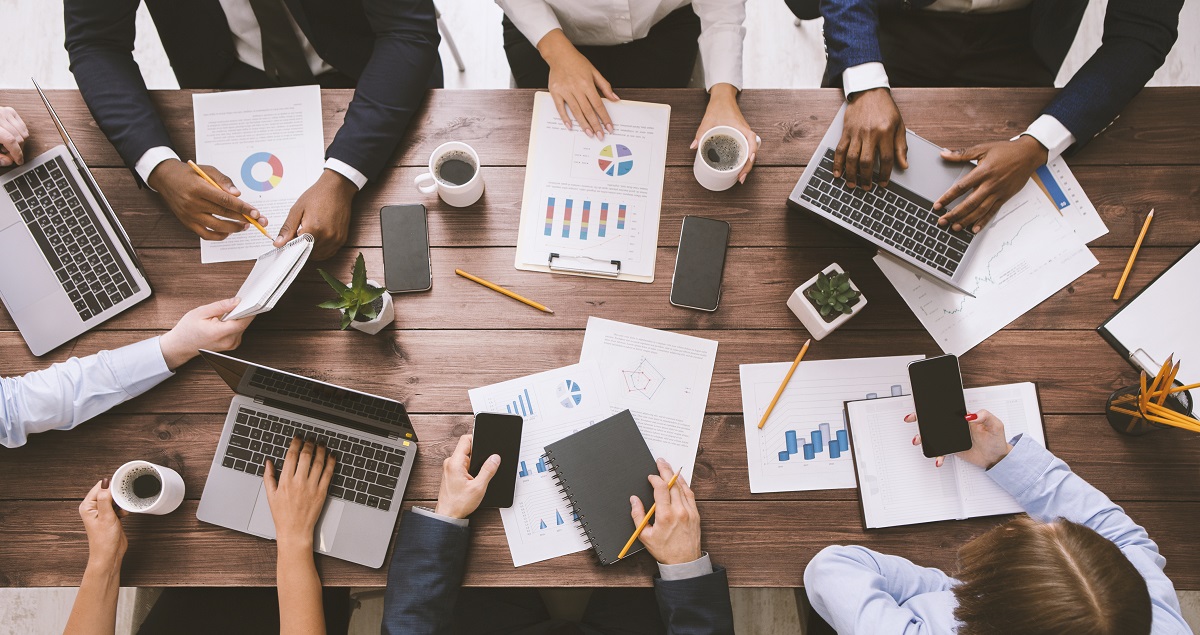 With people staying inside more than ever, stores began to see a healthy amount of attention coming via internet interactions and sales. Learning from these behaviors and accepting the fact that we exist in a state of new normal, there are several major marketing trends your brand will need to consider to have a successful future.
So where do we even begin? Well, from what I've learned from a year like 2020 is to start early and reconsider where time and resources are being spent. This doesn't mean to reinvent your business, but rather to make the adjustments that will ensure both longevity and growth. In this article, I've identified 5 major trends for 2021 that businesses need to invest their time and resources in to retain current customers and generate more traffic, leads, and revenue.
1. Making The Digital Transition For Survival
The digital transformation is something that has been buzzing around in conversation since the very start of quarantine last year. Several people understand this as an online application to the basics of sales, marketing, and customer service. However, it transcends these traditional roles.
Digital transition is the reimaging of business in the digital age. It dives deep into the understanding of how you think about and interact with your customers.
Brands need to embrace the evolving technologies that get in front of people who are spending large amounts of time at home and on the internet. To be a leader, or on your path to being a leader, in your industry, your technologies need to deliver a seamless and highly attractive customer experience. After all, these internet users are a single click away from being dragged in by the next meme or cute dog video.
An essential place to start for a successful digital transition is developing omnichannel marketing. Putting all your eggs in one basic simply won't have long lasting results for your business. There are several places to invest from including email marketing, influencer marketing, etc. The key places you need to invest your marketing dollars are going to be in the PPC space. Start with analyzing your practices to ensure your Facebook and Google Ads have healthy budgets and the right amount of attention.
2. Using Instagram's Latest Features to Stay Ahead of The Curve
To stay relevant in today's market, it has become readily apparent that you need to have a sound presence on social media. Continuing to grow as one of the largest spaces for people to engage is Facebook's child, Instagram. As Instagram has continued to evolve in popularity, so have their features.
Announced late last year, Instagram made a large commitment to become more search-friendly. They now offer a monumental change to their search options. Without the use of any hashtags, you can refer to the search similar to google to type in keywords that will help users find the posts, videos and relevant content that they're looking for. This gives your brand an opportunity to bring SEO into the social space. Take advantage of this latest feature by ensuring all your posts contain captions that have keywords likely to attract new visitors.
Another big feature we saw announced in 2020 is Instagram's introduction of Reels. In order to understand its significance, let us recall the year of 2016. This is the year that Instagram introduced stories to their app. Once this feature was rolled out, the activity on the app completely changed. We saw exposure and engagement for organic posts dropping, shifting far more attention to the stories. This year, we're seeing a very similar situation with the explosion of Reels. This is bringing in 10x the number of views you'd see from a post or story. Make this an essential place to post content to get maximum exposure on one of the world's most popular apps.
3. Don't Reinvent the Wheel – Double Down on What Works – SEO
While there are a lot of new trends and shifts flooding the scene following the year of the Coronavirus, some things never lose impact. When it comes to content marketing for brands, one thing that will remain a high level of importance is SEO.
While other companies are getting distracted attempting to completely reinvent how they market to their audience, I urge you to continue to focus on your organic efforts. Experts from all over say that SEO will remain to be a crucial component for content marketing in 2021.
One big struggle for many brands is that the organic space in google is highly occupied by corporate giants. The task to stay relevant with all these big guys may seem daunting to some. This year is the year to differentiate to use your SEO as a means to truly differentiate from this competition. Focus your energy on capturing niche and long-tail keywords, as well as creating original and engaging content your customers will want to engage with. A great place to start is to look at your FAQ page and draft content around answering those questions.
4. Why Your Brand Accountability Matters More Than Ever
The amount of social unrest that unfolded during a year like 2020 has had one of the largest impacts of consumer behavior. Now more than ever, consumers have a great concern for having a deeper understanding of what brands stand for before they're willing to financially support that business. They're looking for brands to be authentic and transparent. Simply put, consumers aren't looking for a person to person connection.
Brands need to reveal who they are and what they stand for. Construct material that gets your faces out there. Generate more videos and create more content revolving around what matters to the core of your audience. Consumerism based on accountability is of vital importance to most people today. This includes people's concerns on social issues and preserving the planet.
Partially in the realm of green consumers, people are putting their money where their mouth is. A whopping 65% of consumers want to buy from brands that are purpose driven and practice and support sustainability. This is a strong indicator that brands who chose to prioritize being an eco-friendly brand will dominate the market in coming years. Ensure that your brand is meeting this demand. To learn about more ways your brand can become eco-friendly check out our previous blog: Ways to Make Your Brand Sustainable
5. The New Levels of Brand Engagement
Another large change we're seeing in consumer behavior is the way that customers are participating and engaging with brands. In the past this has largely consisted of product reviews or individuals posting about a brand they enjoy on their social media. Today that looks a whole lot different.
With the way that social media has evolved, this is becoming more of a 2 way street. Now consumers are drawn to direct participation in the growth and development of brands. Whether they're brand ambassadors, influencers promoting your products, or creatives making innovative redesigns, people are more motivated to help. Research has shown that a majority of these current consumers engaged in at least one brand conversation this last year.
Interests of your customer base appear to be changing and your means of invoking engagement need to follow suit. Look for areas to use influencers to bring up your brand to their loyal following bases. Get a list of possible brand ambassadors and shoot over some product. Use your socials to make polls about which product you should release next. Many of the consumers engaging are willing to participate in the deepest form. Take it to the next level and engage your audience during the entire design process to get their direct feedback and involvement.
Bottom Line
Following a year like 2020, we have all come to realize we live a new version of normal. For business owners this demands an attention shift to cater to the way people exist following the pandemic. Use this as a start for an outline for your 2021 marketing plans. As all brands are different, there are always more questions that come about along this journey. If this sounds like you, contact our team for more information on setting yourself up for a successful 2021.