Many people aren't aware of the difference between lead generation ads and conversion ads in Facebook Ads Manager. This is one of my most frequently asked questions. People see lead generation when setting up an ad campaign and think "Oh yes, this." But, not necessarily. Lead gen and conversions are similar campaign objectives and people often confuse the two. This can be frustrating when you think you're setting your Facebook ads up for one thing, but you're really setting them up for something else. And you definitely don't want to set your ads up incorrectly.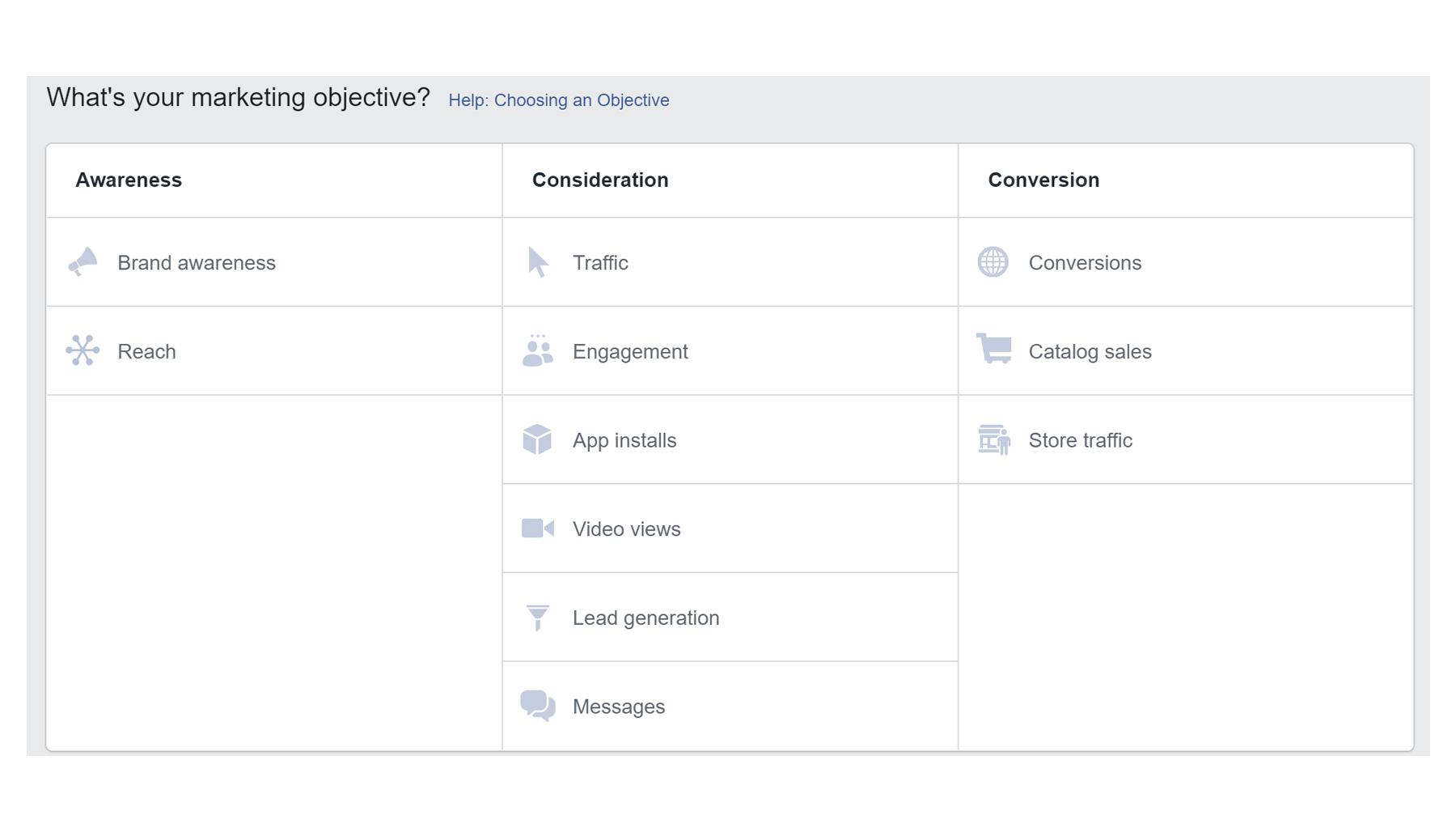 Okay, so what's the difference? Log into your Ads Manager and look at your options for campaign objectives (pictured above). Let's start with talking through lead generation (see image below). Lead Gen only happens within Facebook.
Facebook Lead Generation Ads
Lead Gen is a form that you build that pops up within Facebook when the ad is served up to your target audience. This means that when using lead gen, you're not sending someone to a landing page or your website. You're sending them to a form within Facebook (see image below). Any information you collect through the form, you have to download from Facebook and upload that information to wherever you need it (your email system, etc.). You could automate the connection by connecting Facebook with your CRM (Customer Relationship Management System) or email system, but many people don't have CRM's or they don't want to use a paid third-party product for automation.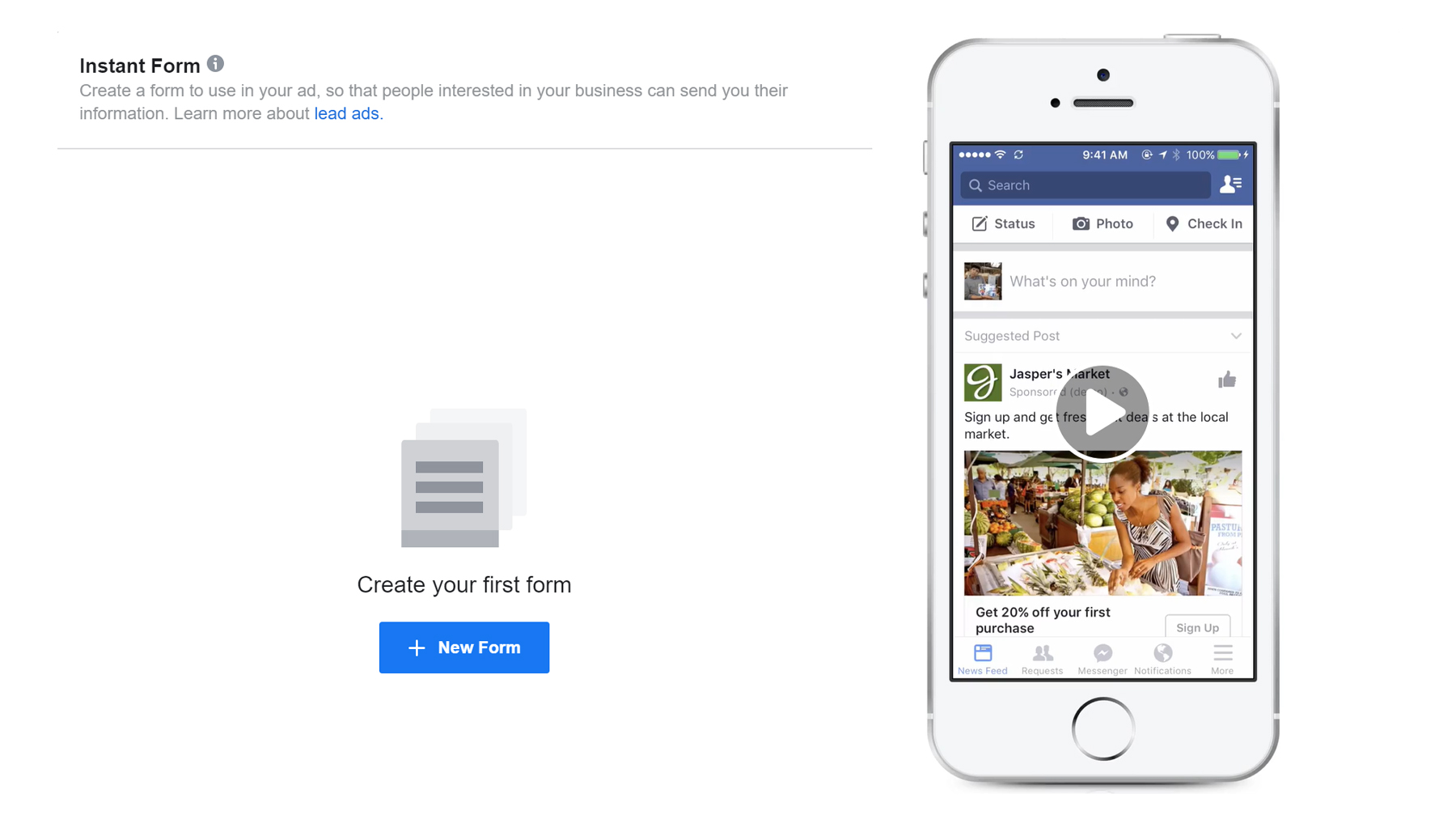 Forms are easy to use. People see the form and it's pre-populated with information (name, email, phone number – whatever information they've shared with Facebook). Because of this, people can easily opt in, sign up, or submit their information in the form. Keep in mind the more information you ask for, the less likely people are to fill out the form. You don't want to make it too complicated and not get leads. Whenever possible, stick with collecting just a name and an email address. The bottom line with forms is that they make it super easy for someone to sign up, but for you as a marketer it's far more work.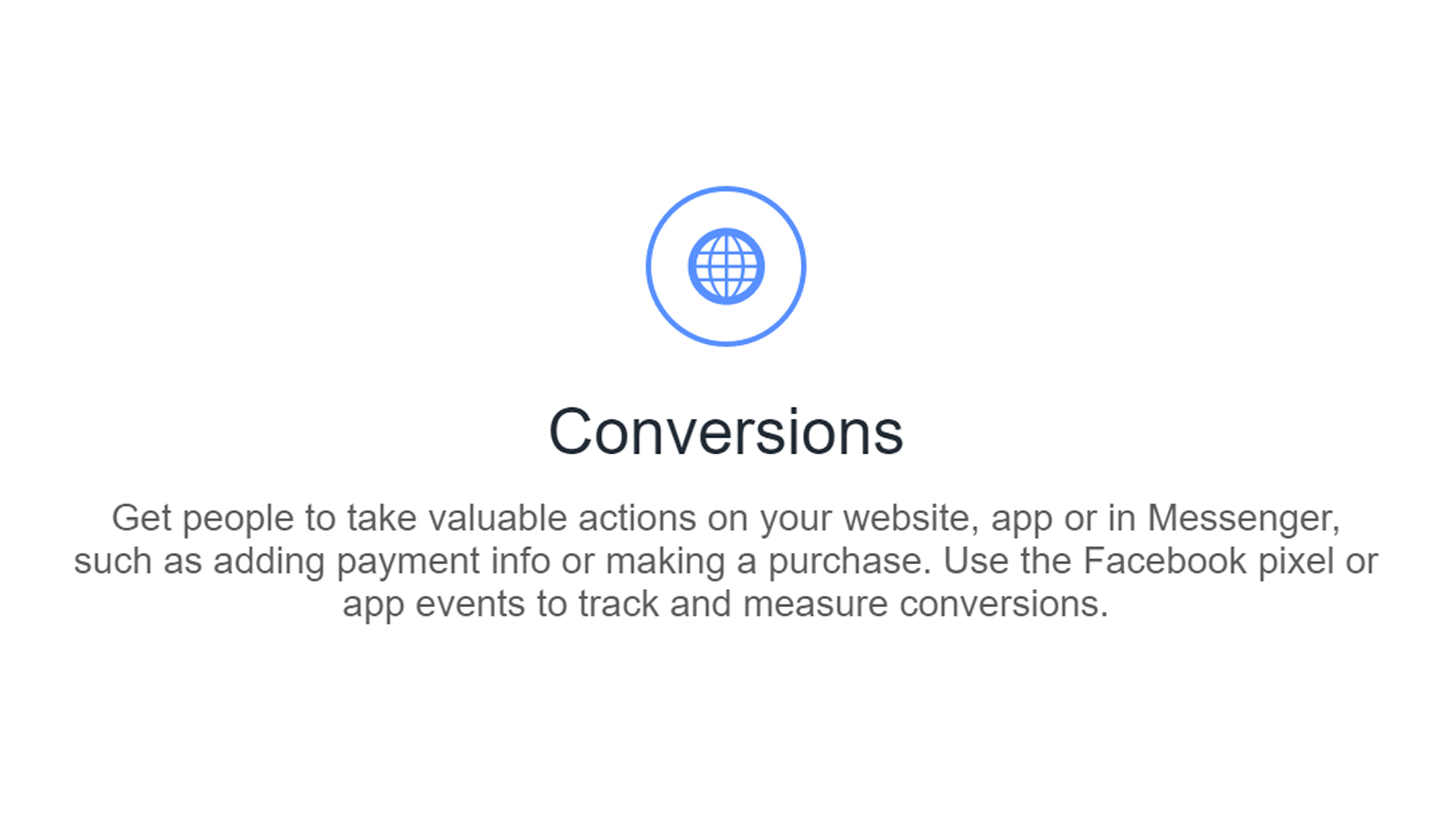 Facebook Conversion Ad
The other type of ad objective is a conversion (see image above). When you set up a lead generation ad, you may think you're setting up a conversion objective. But for a conversion ad, you direct people off of Facebook to a website or landing page for a coupon, or e-book or course, etc. You control the page they're going to and can add additional information to that page for them, such as directing them to check their email, thanking them for signing up, and providing them with a confirmation after they sign up. You can also install a Facebook Pixel on the landing page to track conversions and a pixel on the confirmation page as well.
Again, this is much easier than lead generation, where you have to create the form on Facebook and download all of the information captured by Facebook to then upload it to use. With a conversion ad, you control where you are directing people and you can install a pixel to track conversions. To clarify further, you wouldn't want to use a lead gen ad and direct people to your website because it won't work. With a lead gen ad they get a pop up form, and that form keeps them, and the information that they share with you, on Facebook.
I hope this clarifies things for you, since this is one of the main questions I get about choosing ad objectives. Questions? Drop a comment below or send me a message at hello@luccaam.com