Google released their first video of their new series called, "SEO Mythbusting" and it was…awful.
Just a few seconds in, you can see the many comments about the video being more of an SEO 101 rather than an SEO mythbusting topic. In fact, not a single myth was presented, let alone busted. Let's take a look at what they did talk about…
Who was presenting in SEO Mythbusting?
Martin Splitt (WebMaster Trends Analyst, Google) and his guest Juan Herrera (Angular GDE, Wed Developer at Parkside) were the stars of the episode which you can find here:
What did SEO Mythbusters talk about?
Martin and Juan didn't bust any myths. Instead, they talked about 3 tips for basic SEO. Emphasis on the word "basic" because it doesn't get any more simple than the very first question answering, "What is a search engine?" Yea, this isn't the episode that's catered towards seasoned SEO professionals. However, the 3 tips went from obvious to a bit more technical, so hopefully this helped a few people to not just be reminded of the importance of obvious information but also more detailed technical strategies in order to increase rankings on the ever-changing SERP.
3 SEO Tips on SEO Mythbusters:
Tip #1: Good Content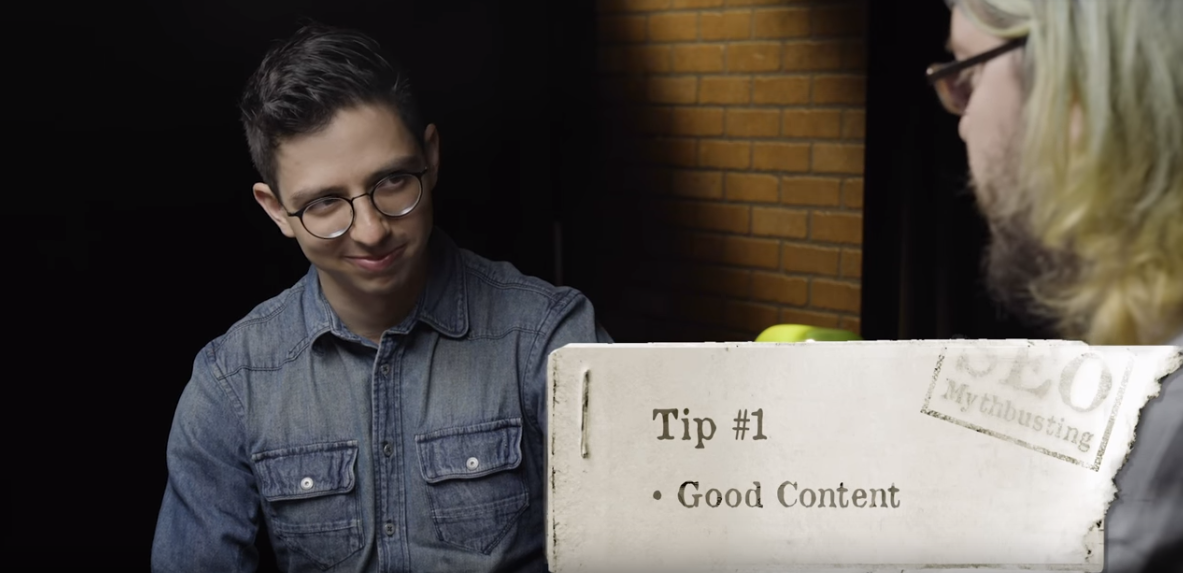 -Make sure your content serves a purpose. Good content is quality content, and quality content serves a purpose. Usually the purpose is answering a question.
Tip #2: Descriptive Titles and Meta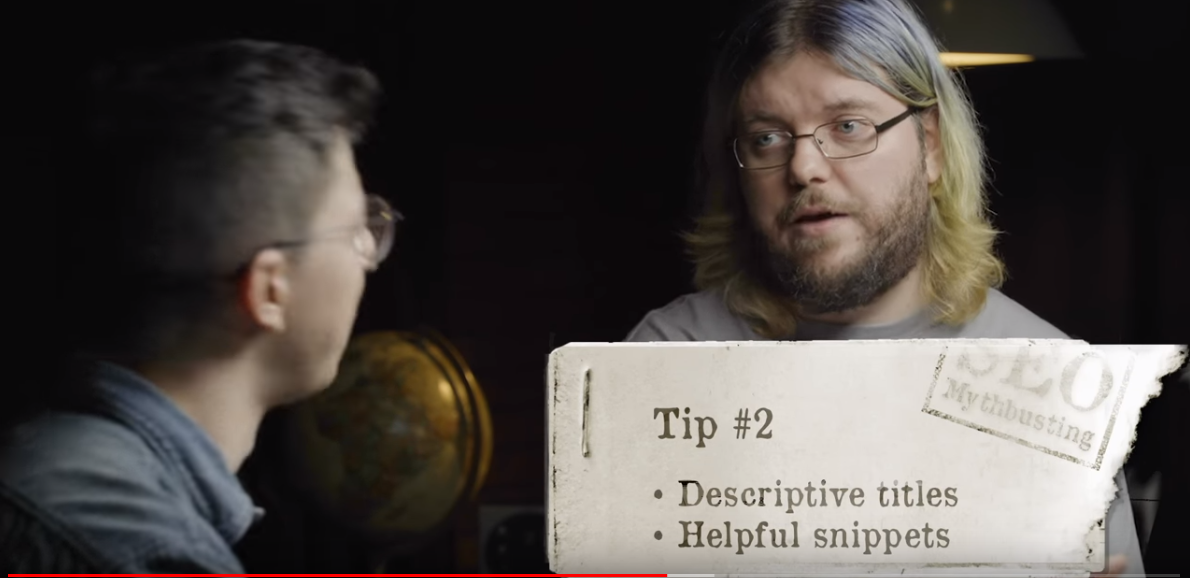 -While it's known that meta descriptions won't increase your rankings, properly created meta descriptions should serve the same purpose as stated in Tip #1 so that the searcher is more prone to click on your result rather than a competitors.
Tip #3: Optimize for Performance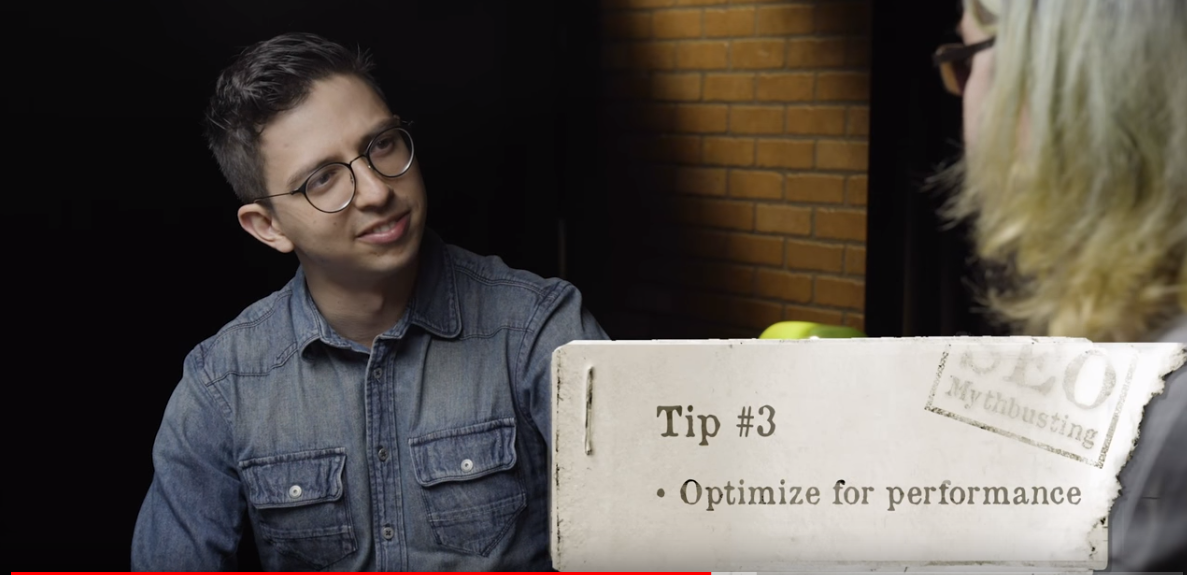 -Dynamic rendering if you don't want to make code changes
-Optimize caching strategies
-Make sure script doesn't have to run long to fetch everything you need
Click here if you're interested in viewing the entire SEO Mythbusting video.