I was on a walk not too long ago and was complaining because many of my neighbors had Halloween decorations out. We have all seen it, the stores that already have Halloween, Thanksgiving, and Christmas decorations out and for sale. We may gawk at this every time we are in the store, though that might be less often now, but we still notice. All of this poses the question: When is the right time to start holiday and Black Friday planning for your business? The answer is now.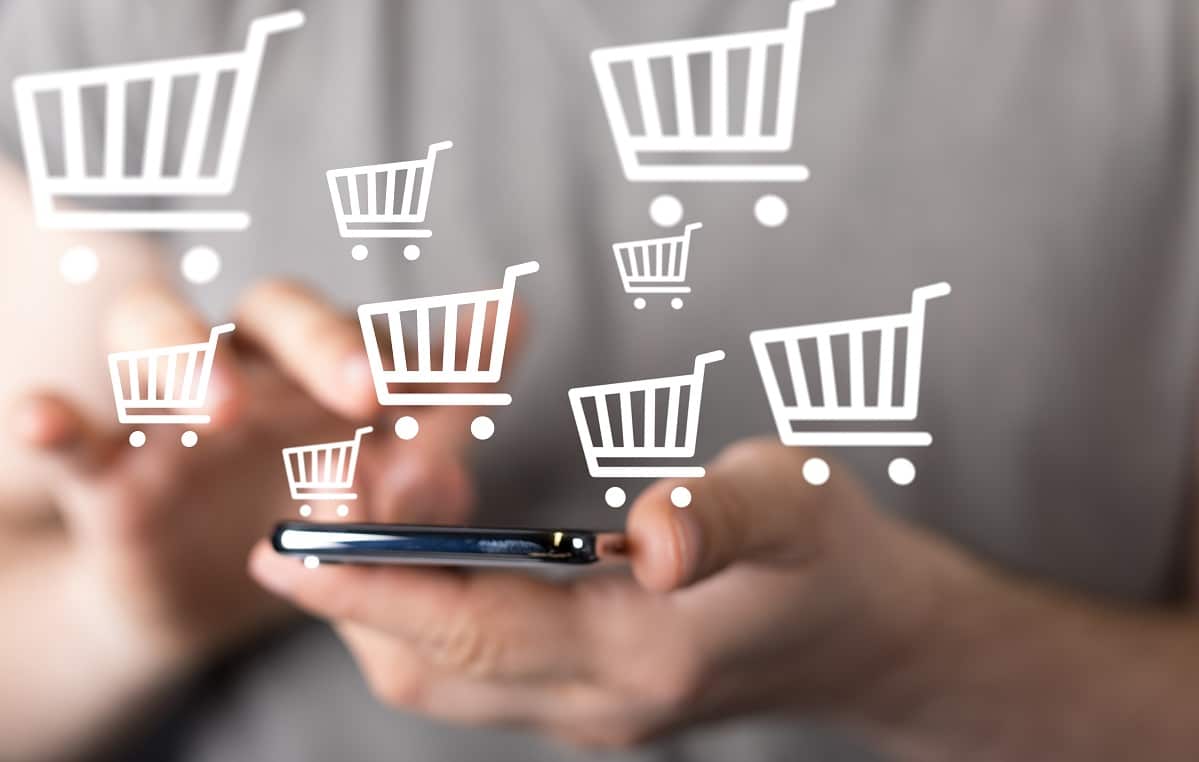 Why Start Now?
The amount that people are spending online has only increased through the years. In 2019, one report showed that 93.2 million people shopped online on Black Friday. This is 9.9 million more than what was seen on Cyber Monday of that respective year. These online stores raked in $7.4 billion in revenue, according to CNBC's report. The numbers speak volumes. It is important to have everything ready, to get the most out of this year's shopping; which is expected to grow even from last year. It is predicted that online shopping will increase by 61% this year. This has great potential for your ecommerce store, and makes getting ready for this shopping season a must.
There are several areas that drive traffic to your website, yet the top two are direct navigation and email. This shows that these areas really need to be ready for the coming holiday season. The last thing anyone wants is a crashing website that wasn't ready, or emails with a low click rate.
Email Marketing Done Right
Organize your email marketing. There is no way around this if you want to have successful emails. Plan out how your messaging is going to be released. Messaging should start at least a month before the holiday to build excitement and urgency. Outside of messaging, you need to look at the timing of sending out your emails. Not just looking at what day, but the time of day that you are sending them out, because those things truly make a difference. Studies have shown that Tuesday is the best day to send out emails, and recommend sending in the afternoon.
To give you an example, in a recent campaign we sent out an email on a Tuesday at 1:00 p.m. and had a total of 387 people open the email right away. This number then trails downward and never rises past this again. Compare that to another newsletter that was sent at 7:00 a.m. with only 134 people opening the email. You can see the difference the day and time make. If you haven't already been testing this for yourself, make sure that you are. Find the best time for your business.
Looking at the emails themselves, here a few things that you will want to keep in mind:
Catching the audience with your subject line and preview lines. Here a couple of examples:

These are a few words that encourage people to open your email: Complimentary, Free Delivery, Alert, and the list can go on.
Reference a movie quote. For example, "As you wish!" Remember which movie this is from?
Be creative. "It's OK to have seconds (or thirds) of this sale", or "So are you pre- or post-food coma???"

Personalize them. Make sure that you are using their names in the emails.
Target content based on what they have saved or liked, if you can.
Build excitement with sneak peaks.
Build urgency by making discounts time sensitive. Have a countdown timer as you get closer to Black Friday. This will create urgency for your clients.
Make sure your message and discount are clear. Don't hide this within your messaging. Nothing turns people away faster than frustration.
Skip the code! Hard to remember, and, well, see comment above.
Drive them to the purchase. Make sure your creative that you are using is directing people to your website to make a purchase.
And most importantly, don't tell them everything. Get them to go to your website and see all the great deals you have for them there. Remember, the goal of an email is to get them to your website to make a purchase. Do not distract them from this very important goal.
Website Dominance
Next, get your eCommerce website ready. You will want to make sure your website's page load speeds are fast and optimized for mobile users. Customers are going to be coming to your site to shop and we want to make sure that they are clicking past the homepage and navigating to checkout. Outside of the speed of your website, customer's next experience is with your landing page. You will want to make sure that your sale is explained clearly here. We recommend having the same discount for all your items. This makes it extremely easy for your customers to shop, no confusion. Just like you did in your email marketing, your website should also build urgency; which can be shown in a few different ways.
Label your items with "low stock" where applicable. This will help your customers know to buy now instead of later, or not at all.
Use countdown timers, showing that time is almost up on the sale. People will not want to miss your deals and will make sure they checkout before they lose the extra savings.
Label your most popular items. I was recently on a clothing website and when I added certain items to my cart it informed me that the item would not be saved for long in my cart as it was a popular item and going quickly. This prompted me to make my decision to checkout easy, and quickly.
Show the savings in the cart. This also helps in reducing cart abandonment!
All of these help navigate your customers from the homepage all the way to checkout. You are not just looking at your ROI (return on investment), but ROX (return on experience). Both of these are equally important for your business, so keep these in mind when you are preparing for the upcoming holiday season.
Get the Edge
You don't have to do it all. Pick the ones that are right for your store and start there and start early. As we know, some will be opening the season early and you will want to make sure you have the edge. Online shopping is only going to continue to increase. Don't just stroll through the aisles complaining about the early decorations. Get ready! If you are not ready for this, we are, and we are here to help!