SEO is like New York City. It never sleeps. So, how does an SEO expert survive the holidays? Preparation!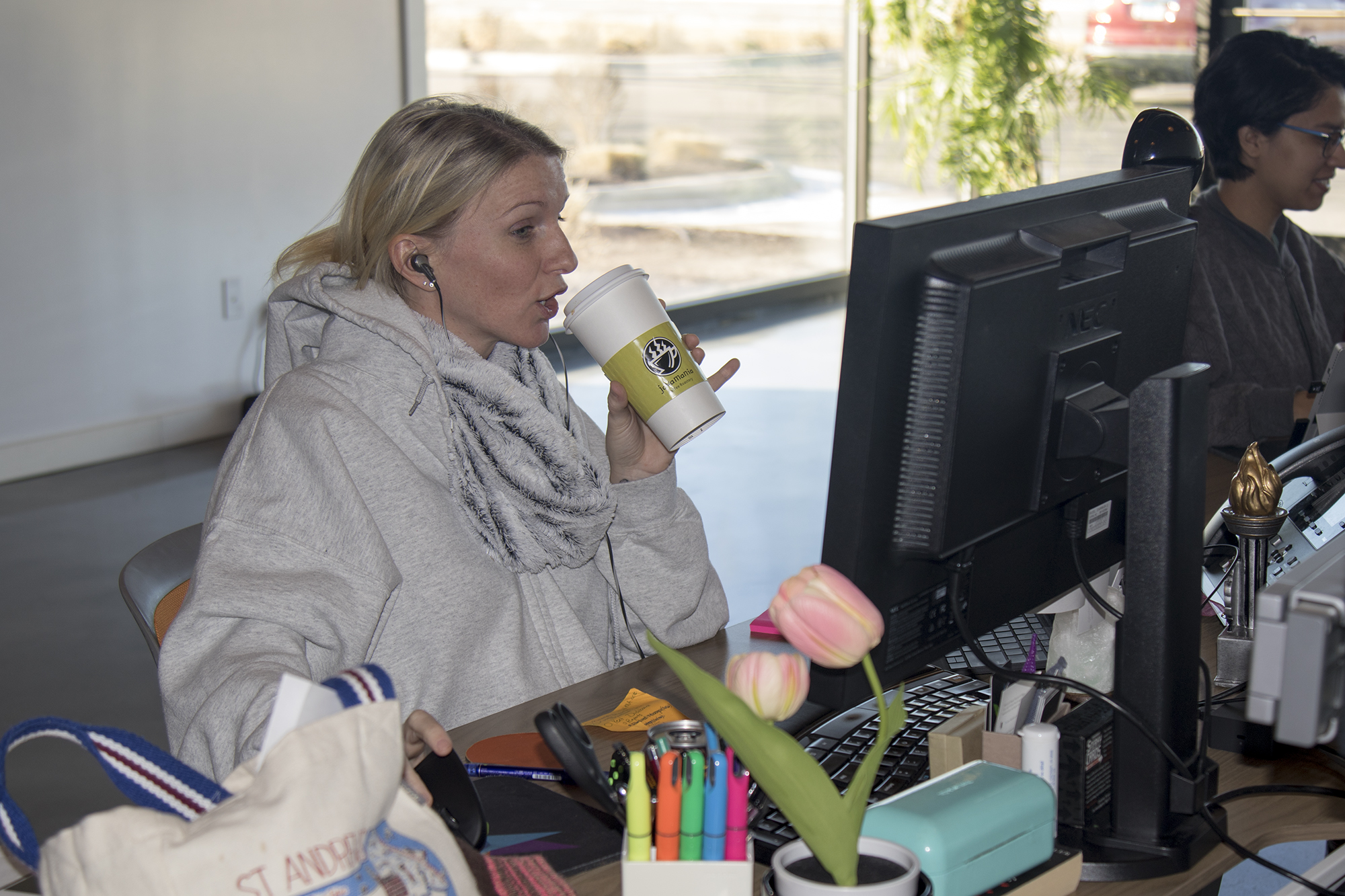 Preparation is easy to say, but if you're like me…I need a checklist when someone gives advice. What prep? So, here's my detailed explanation on how you should prepare for the holidays, or whenever your offices are closed for a period of time.
SEO Content Preparation
Two Words: Content Calendar
You don't need to invest in some pricey platform for this. If you can, and it makes sense, then great…but you don't have to in order to have a solid content calendar. You can utilize your email calendar, or my personal preference…the Google Calendar. Heck, you could even go old school and write out a calendar. It's not very digital or shareable but to each their own. The important part I'm trying to get across here, is that it's vital to have one. Work what's best for you.
Content Calendars
Schedule out your content in your calendar. Because we're an agency, and I'm an SEO, I title each of my content pieces with my client's name (the company). And yes…it's all color coded. I'm that guy girl. For your own company, however, title out your content pieces either with a category for quick view, or the actual title (but that can get kind of busy). I put titles in the description of the 'event' in the calendar. Let's get visual…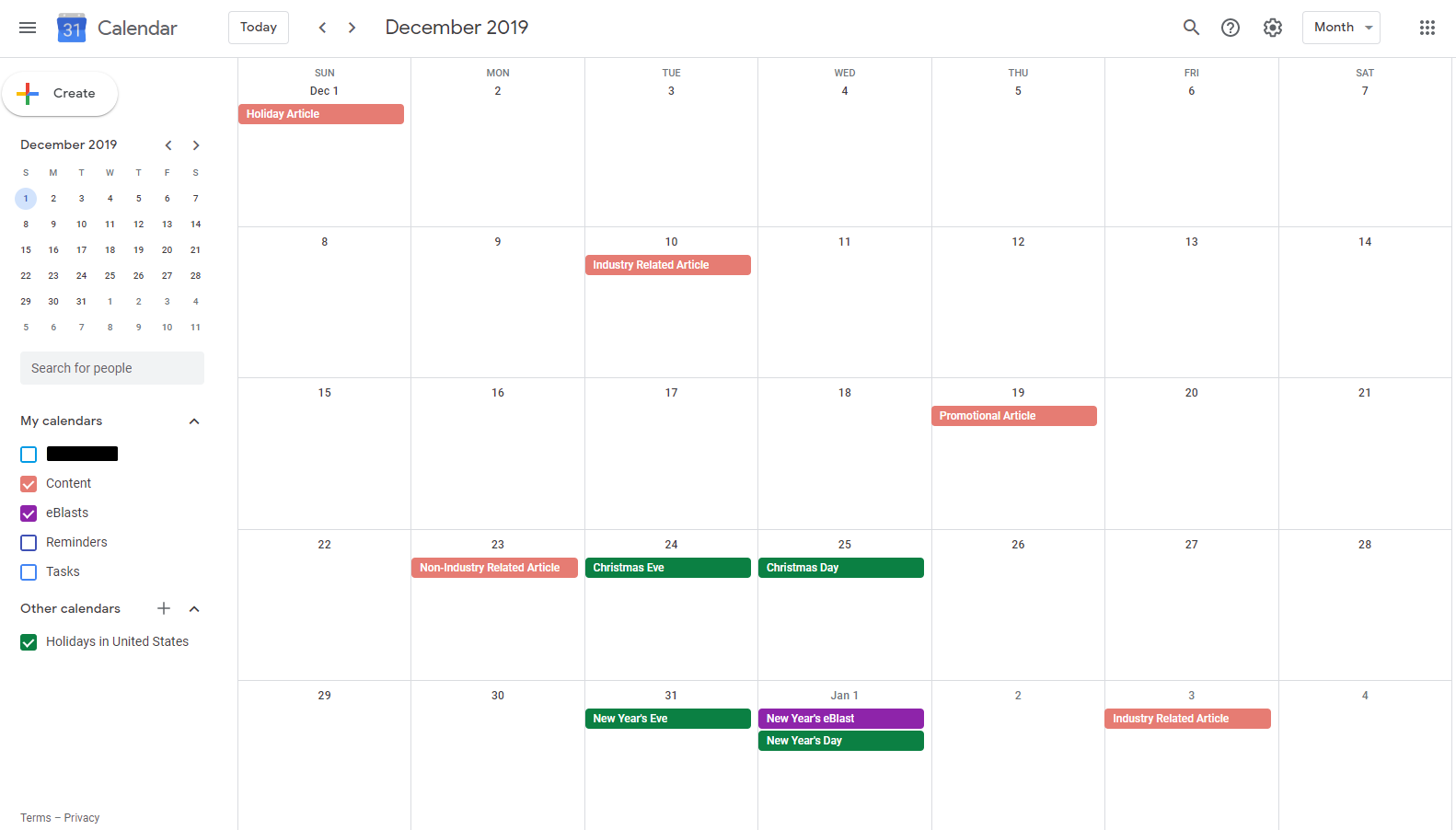 This is pretty basic, but hopefully you can get the gist. The calendar is to help both organize your content schedule, and get you well ahead of schedule so that while you're out for the holidays, or vacation, your content is pre-built and scheduled for publication while you're out. Easy peasy!
These calendars will all look different from each other. An eCommerce company, for example, should have a content calendar that will cover industry related news, new product press releases, fun facts, tips, holiday guides, and more. A service company will be much more informational with tips, how-to's, and so forth. A bakery or restaurant may include recipes, but so can an eCommerce store that sells baked goods. We're spiraling here, so that's just to show you how each calendar is unique to each company.
SEO Budgets Preparation
As an SEO, I also manage budgets. Yep, budgets. Not all SEO's do this, but those of us that also champion PPC will most definitely be managing budgets.
Now, I'm not gonna lie…I can get obsessive about my Google Ads clients. I may be "out" of the office now and then, but I still look at my clients all the time on my Google Ads app on my iPhone. I'm telling you…I love what I do. Don't judge me.
But for an SEO that really wants to "log off" for the holidays, then make sure your PPC budgets are on track for the remainder of your out time.
Also, build new a/b ads before you go, so that by the time you come back, you will have enough time lapsed to read some viable data. The rule of thumb here is 30 days preferred, no less than 14 days (+5 of learning). I spoke about this in my eBook so stay tuned, but basically don't make any major decisions or changes in less than 30 days. Those huge decisions I like to read at least 90 days of data.
SEO Local Optimization Preparation
If you're out for the holidays, chances are, your company is too. So, make sure to update those holiday hours in your local online listings. Perfect example…Google Business Profile. People really appreciate that knowledge when looking for businesses. Even if your company's hours are the same over the holidays, it's important to notate that so that the user can see that yes, indeed, you are open.
Here's actual examples of updating your special hours in Google Business Profile (formerly Google My Business) and Yelp. Or, if you utilize one of those platforms that does it for you across hundreds of listings at once, then that obviously works too. But keeping it simple for the rest of my readers, here is how it's done. Although, even if you use one of those "one for all" local listing platforms, I am adamant that you should still manage your Google Business Listing manually. I could go on forever about that, but back to the topic at hand…
Google My Business Special Hours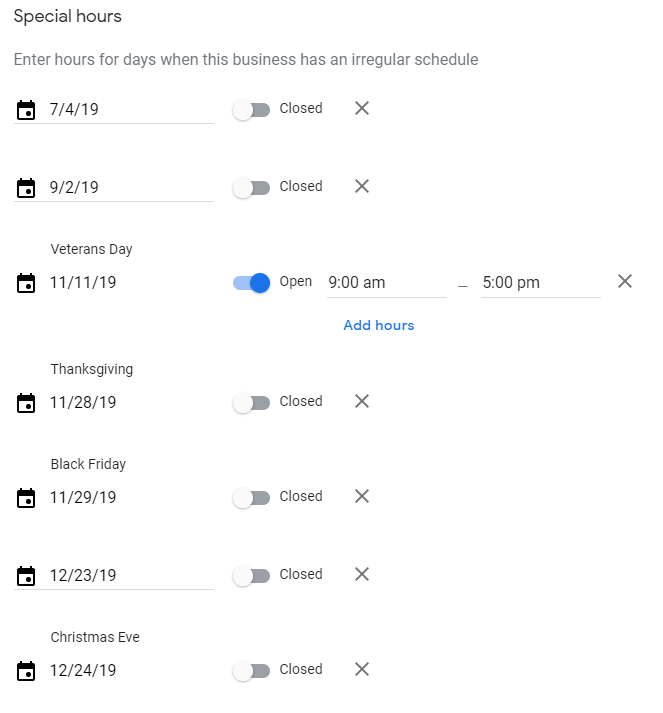 Yelp Special Hours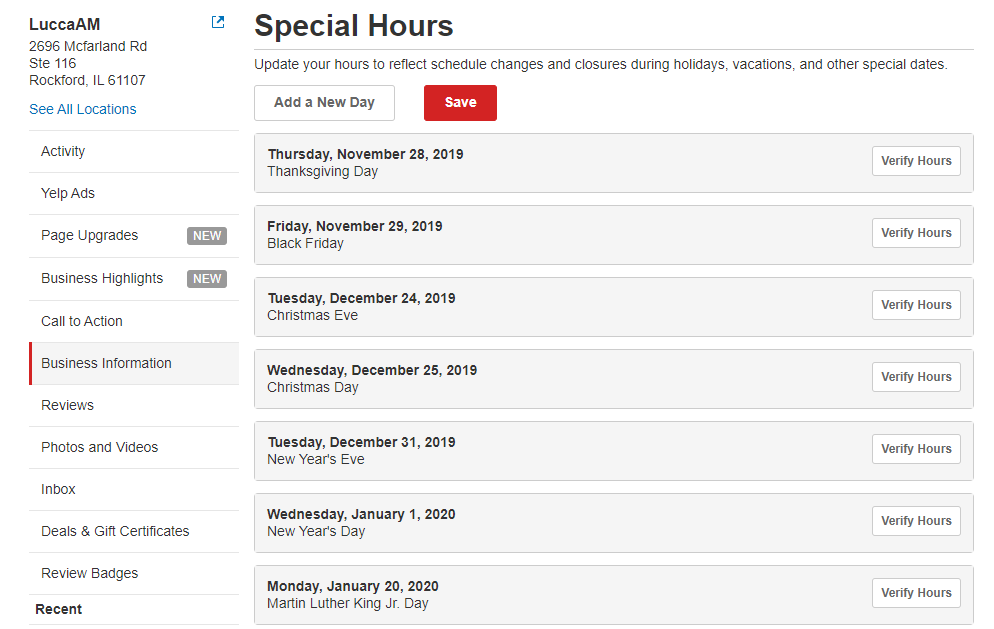 Well, that's some of how this SEO professional survives the holidays. Although, if I'm honest…I'm like Santa…always watching. Anyway, I hope this has helped you whether you're an SEO as well, or have your own company to care after. I'd love to hear more about what my other SEO peeps do, or if you have questions feel free to reach out.
Alright, I'm out…catch you on my next Perspective!