The meme "What you ordered VS What you got" is pretty hilarious if it doesn't happen to you. People all over the planet have had the unfortunate experience of seeing something they like online, only to receive something absolutely different after ordering. While this may be a very extreme situation where some businesses are being purposely misleading, the underlying message is all the same. Customers that didn't get what they were expecting will consider returning the product.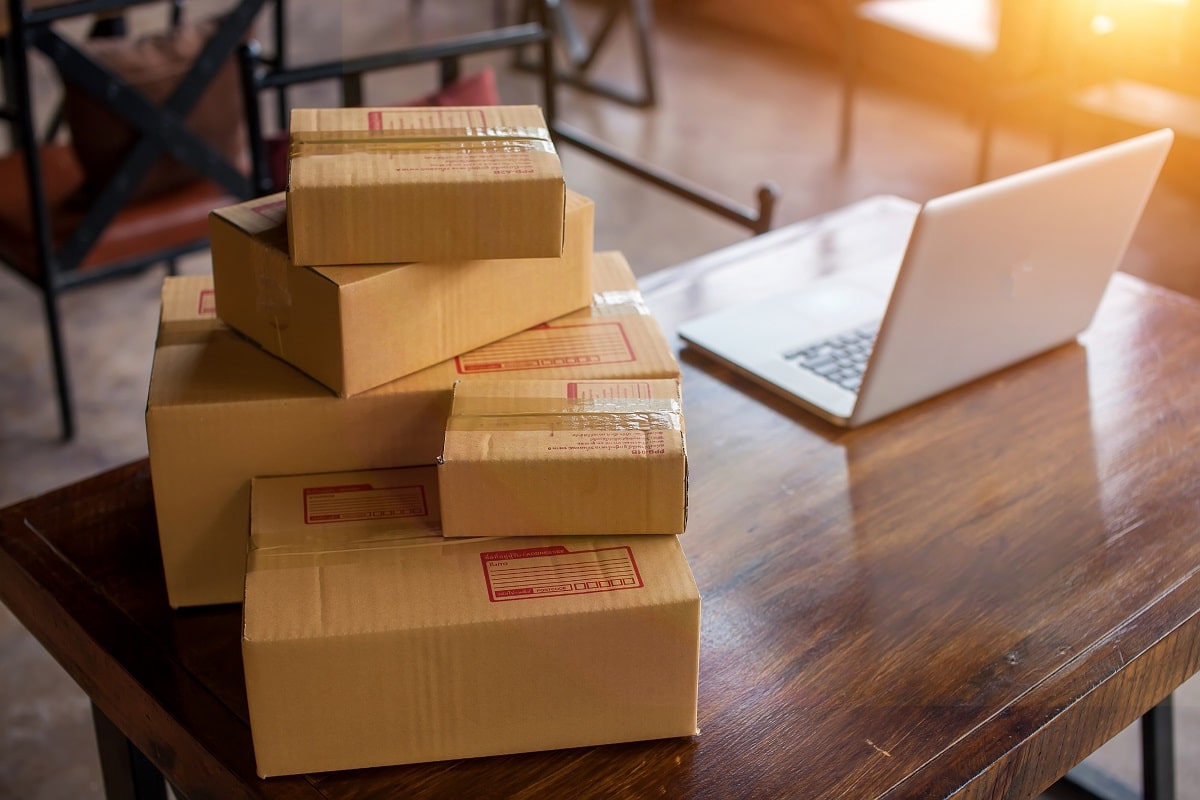 A Shift in Shopping Habits
In the wake of the coronavirus pandemic, our shopping habits have shifted extremely from perusing through racks and aisles while getting our steps in, to sitting cozily on the couch moving only our eyes and fingers as we sift through products through our smartphones.
While we're all safe and snug in our homes, online shopping does present a new issue. A physical disconnect between customers and products. When shopping in stores, it's easy to try on that cute shirt, or test that new lipstick. Online, we have to either guess, or pray that the description is accurate. When customers aren't happy with what they received, they'll either begrudgingly go through the process of returning the item or keep the product but never use it. While you may think the latter isn't going to affect business, you have to remember that this might cause them to lose trust in your company, so you just have lost a returning customer.
Statistics show that the return rates for online purchases are a staggering 15% – 40% with one of the biggest reasons being that they ordered the incorrect size or the product doesn't match the description on the website or catalog. While this information is maybe disheartening, it is a great insight to see what can be done to avoid unnecessary product returns.
Getting product information is tedious and painful, especially if you have a lot of products. There's a lot of work that must be done beforehand so that you are able to retrieve all the necessary information to add to each product. If you don't know where to start, don't worry! We've listed five important features that will get you on the right track with filling your product descriptions.
LIST DIMENSIONS
First and foremost make sure you have the product's height, width, depth, and weight. While we don't always pull out the measuring tape to see the exact dimensions in real-time, we can at least guestimate exactly how big the product will be. If you want to take it a step further, try "how does this look in my space?" like Amazon. This is great for products like couches, beds, rugs, but also kitchen appliances like crockpots for those of your customers who are also saving on space. This allows your customers to see how the product will fit in with the rest of the things in their home.
For clothing, list the measurements for every size so that people can see if the article of clothing will fit them well. This is especially important for items that are slim fit because not many of us know exactly how a medium slim fit will sit on our bodies.
LIST YOUR PRODUCT INGREDIENTS
Besides not being able to see the actual product, not knowing what's in it could be a major deterrent in purchases. Factors like skin sensitivity, allergies, and mindfulness of the planet play a huge part in determining purchases.
For those of us that are doing our part to help reduce waste and damage to the planet, we want to know where our product is made, so by listing where your products are sourced from, we'll have a better idea of where our product comes from and see if it was made with the planet in mind.
While we are listing ingredients, consider listing what they do. This is essential for products like makeup and topical products like face washes and moisturizers. Some people may have allergic reactions or have sensitive skin so stating that ingredients like Alpha Hydroxy Acid chemically peel your skin is important. But be creative! Show photos, use icons, and really break it down to create an experience for your customers. The more they know about your product, the higher the chance they'll purchase. Lush do a pretty neat and simple job with this.
If you are selling products that are eco-friendly by being vegan, cruelty-free, and/or eco-friendly make sure you have all the labels necessary on your product pages to make it easier for people to see.
LIST MATERIALS
This is great for packaging and other things like couches, pans, etc. due to preferences. Some people prefer microfiber fabric over twill for couches, and some people prefer pans that are made with Tri-Ply stainless steel rather than Teflon.
TAKE PHOTOS
Photos really help us visualize what products look like. By showing what your product looks like, it helps our customers decide on buying your product. Taking lifestyle photos helps give it that real-life feel while taking shots of the front, back, and close up of the product gives us more information. If you really want to take it a step further, get a 360° shot of the product so every angle is visible.
Requirements for photos
Show off colours
This is especially important for clothing and for makeup. As humans coming in all sorts of colors, customers want to know if that specific shade of lipstick or that awesome looking jacket suits them provide photos of your products worn on models with a variety of skin types. Brands like Fenty Beauty are doing this perfectly by presenting their foundation products in 50 shades accompanied by a photograph of a person wearing the foundation.
Really show how your product fits
You ever bought something online and then realize that it fits way too snug or way too loose? You either returned it or gave it to someone else, and now, you're down 1 shirt. By showing how your materials fit on people of all sizes, not only will your customers see how this size will look on them, but it will also show inclusivity by having bodies of all shapes, sizes, and colours on your site. ASOS does this well with their new AR feature called "See My Fit".
SHOW A VIDEO OF YOUR PRODUCT
Videos and animation are in. By adding a video, it allows your customers to interact with your products in a different way. It brings your products to life and allows you to show how the product moves, how it functions, and how it should or can be used.
Although online shopping is difficult because we aren't able to have our customers see the product in hand, you can still find a way to connect customers with products. The more you put into your products, the less work you have to do later and the fewer returns you have to deal with. This will reduce the amount of waste from unusable returned products and save you money on return shipping as well as save your time from dealing with the returns. The decision is in your hands, do the hard work now or have your product end up as a "What I got in the mail" meme.