2017 has been an amazingly fun year for the team here at LuccaAM. Thanks to all of our great clients, we have been given the opportunity to help grow businesses and organizations of all sizes, including our own. When I started LuccaAM, I did it out of passion. I wanted to work with others who love what they do and help them reach their goals. It's been a dream come true that we are able to help more businesses and organizations than ever before.
New Location
Due to our continued growth, we are extremely excited to announce our brand new office located in Rockford, IL. We've moved from our previous office in Loves Park, just a mile down the road. With our new, larger location, it inspires our team and has more room to move around. It allows us to expand our team to offer even better services going forward.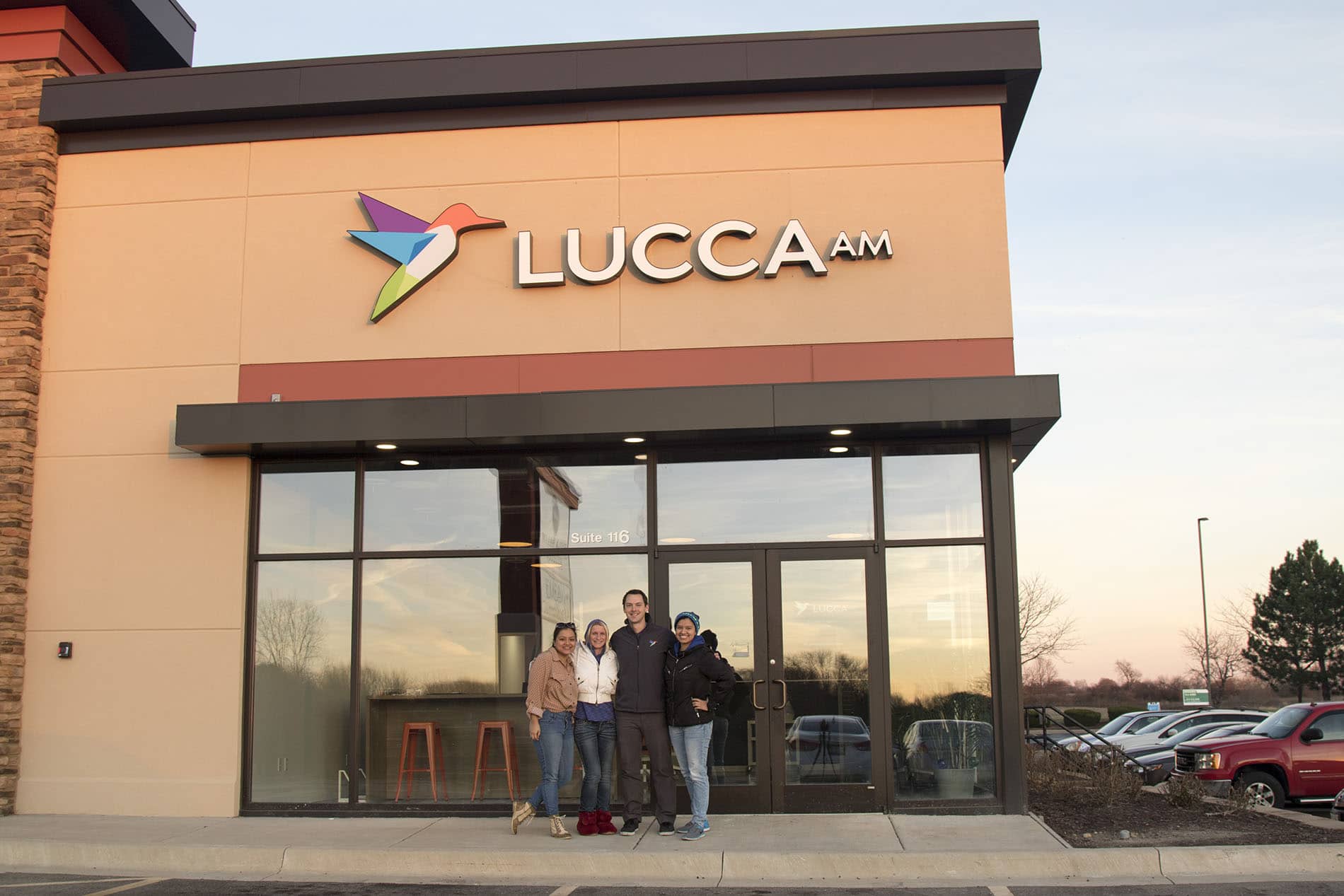 2018 Opportunities
In 2017, our team has grown an immense amount of new skill sets and knowledge. We are constantly watching for trends and learning where we can leverage the market to reach our client's goals. Facebook and Instagram advertising continues to grow by leaps and bounds. We are working with more businesses to reach new customers through highly targeted social media campaigns. Google Ads continues to offer a powerful return on investment, especially for e-commerce businesses.
Email automation has become more of a necessity to sustain contact and offer smart recommendations to your customers. And email automation is not about making your customers a number in a fully automated process, but instead, it's about giving them more attention than you can do individually on an on-going basis. 

As we have worked with more and more companies, we've been able to show firsthand how essential it is to have a properly developed digital marketing strategy in place. We often hear how owners and directors are afraid to go back to Google Ads or Facebook advertising because it hasn't worked in the past only to see success when we work with them to develop a strategy focused on set goals. 


We are excited for 2018, for new challenges, and to continue to grow our capabilities.

Latest posts by Kevin Lucca
(see all)