Google recently made "Google Posts" live for all users. This is especially important to local businesses because you can post directly to Google's SERP (Search Engine Results Page).
We could tell you all about these posts, but what's the point without first showing you what I'm talking about? The following is the step-by-step process to create your first Google Post. Don't worry, there are pictures…
Login to Google My Business and Click "Posts"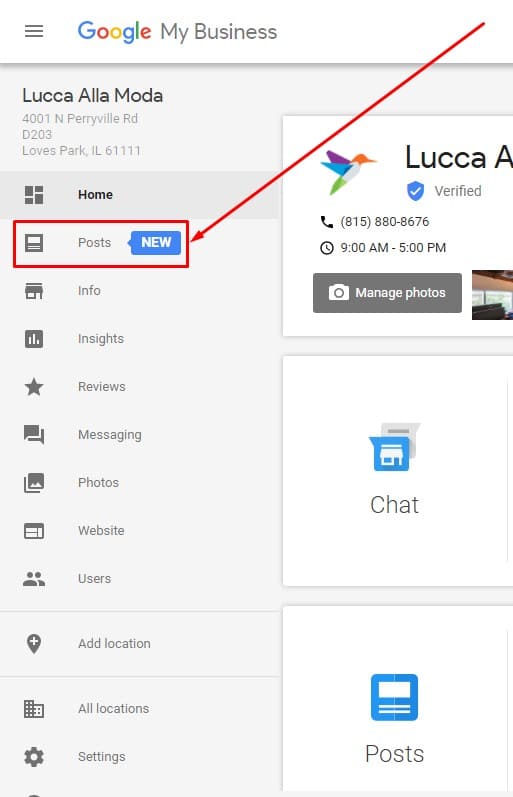 Write your post! If this is your first post, it will be very clear at the top of the screen. If it is not your first post, you simply click the blue circle at the bottom-right hand side of the screen.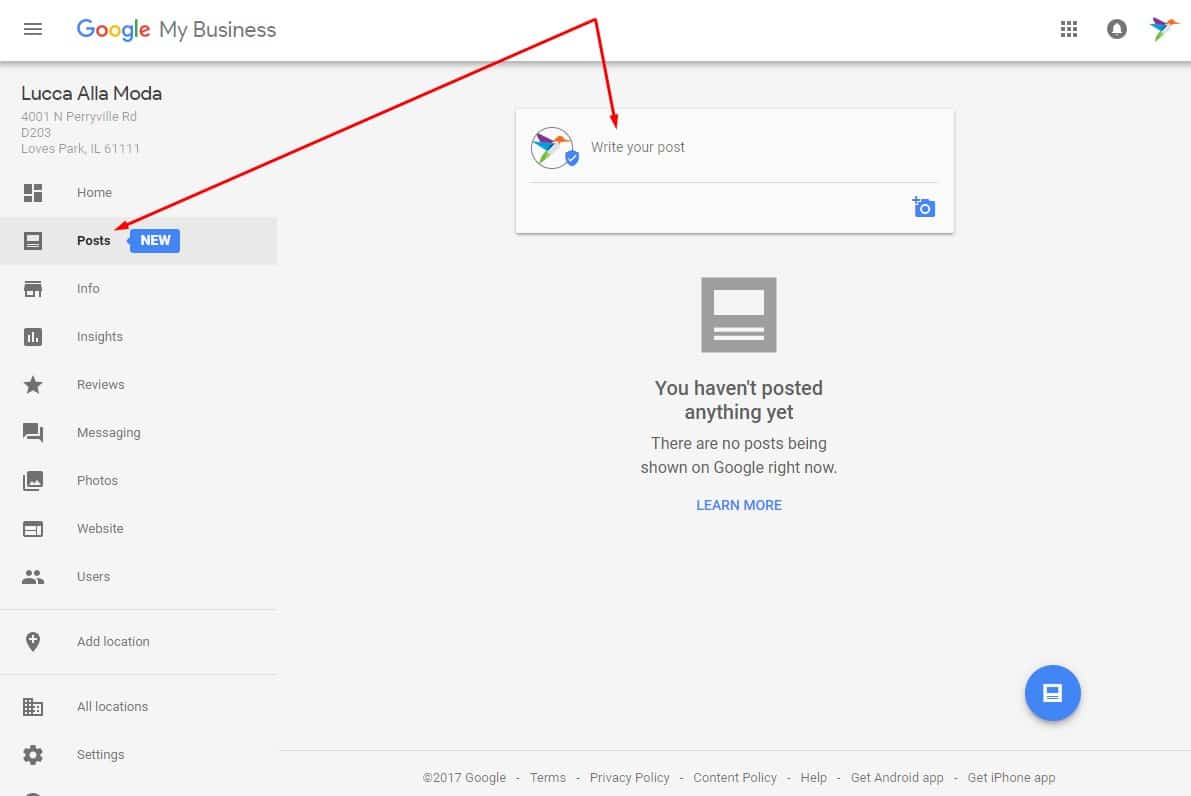 Fill in your content!
Photo: Upload a photo. The dimension requirements for Google Posts Photos have a minimum requirement of 344 pixels x 344 pixels. Keep in mind that if you upload a photo that is over those dimensions, but not a perfect square, Googe will make you crop it.
Write: Google gives you 100-300 character spaces to write a quick, engaging synopsis of your post.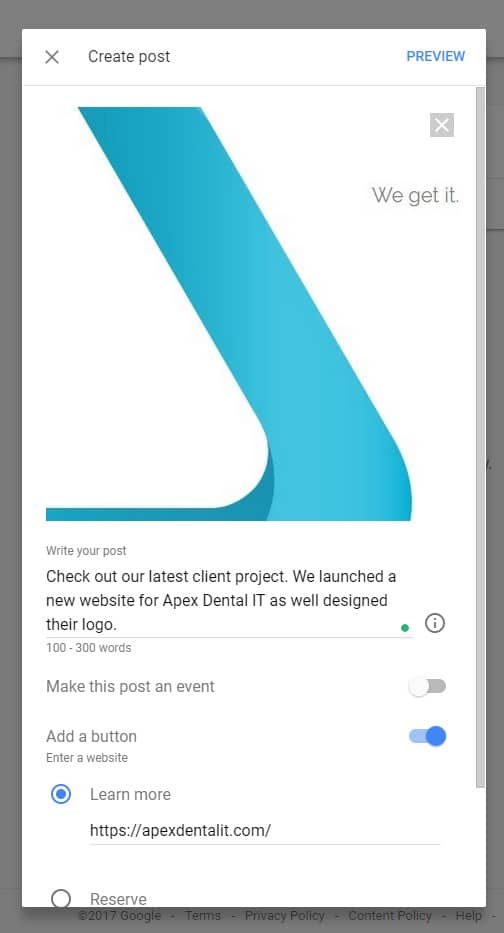 Event: You can make your post an event by turning on this option.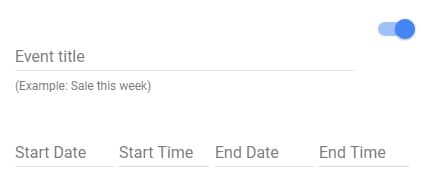 Button: This is great to link your post to a website. Google gives you options to choose what your button says. I chose "Learn more" for this particular post, but the other options you can choose from are: Reserve, Sign up, Buy, Get offer. Another photo below for those who are more visual than others.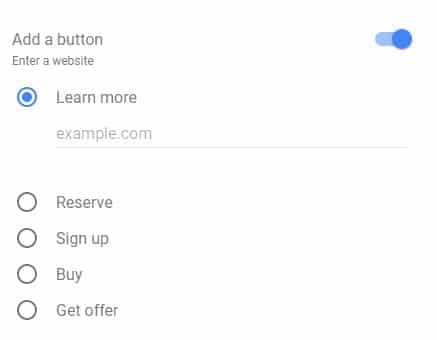 Google will then let you preview your post before it goes live.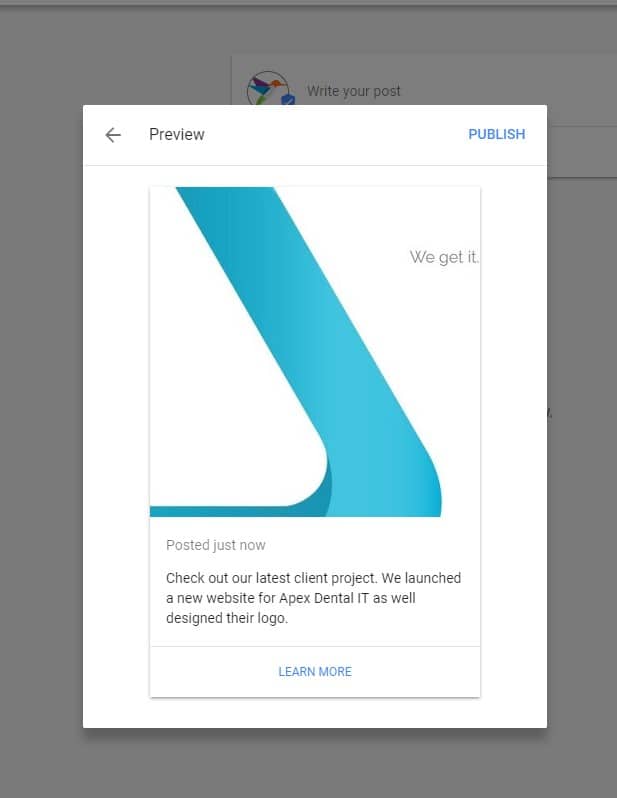 Finally, voila! Click "publish" and your post is live, straight to Google! You will see all your latest posts here…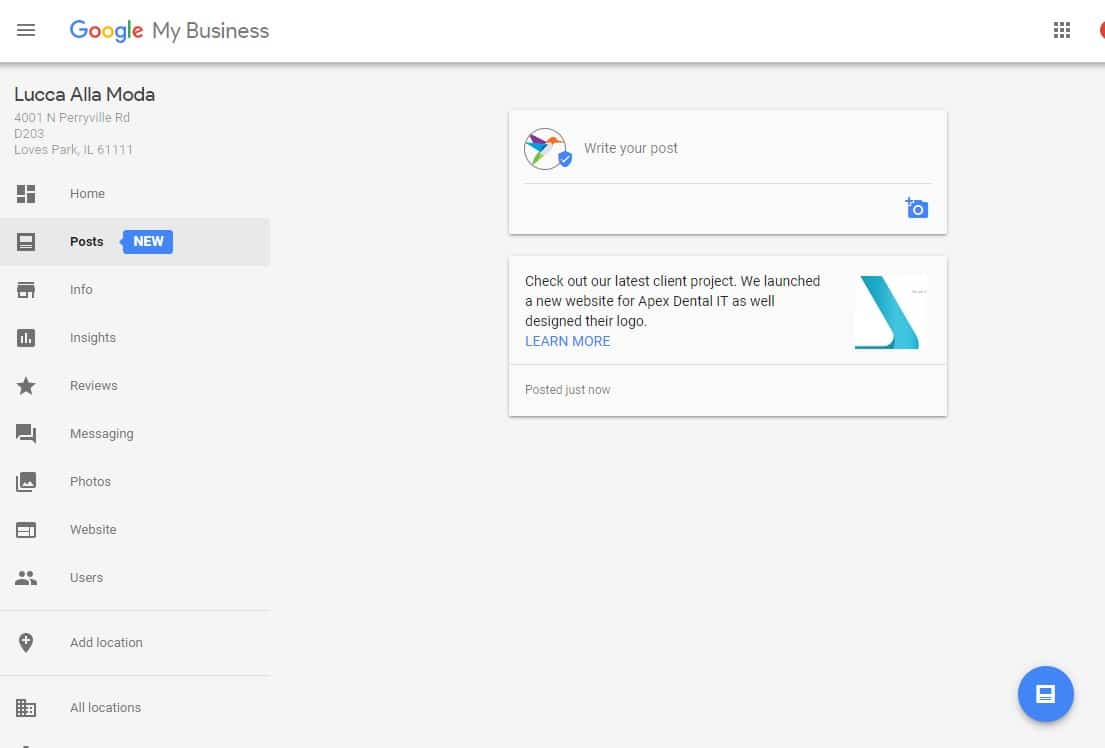 This is a new feature as of June 2017 that is available to everyone. Both people and businesses are able to create content directly within Google. These posts are said to be ranked highly in Google's SERP for their names.
Although the initial launch of posts was back in January of 2016, it was only for U.S. Presidential Candidates. And a few months later, it was only available to celebrities, sports stars, movie sets and other "A-List" types. It wasn't until June of 2017 that everyone would have access to this feature.
So…how do these Google Posts actually look? Here's a view from the one we just did. Below are two screenshots, one from desktop and then another view from mobile.
Desktop Google Post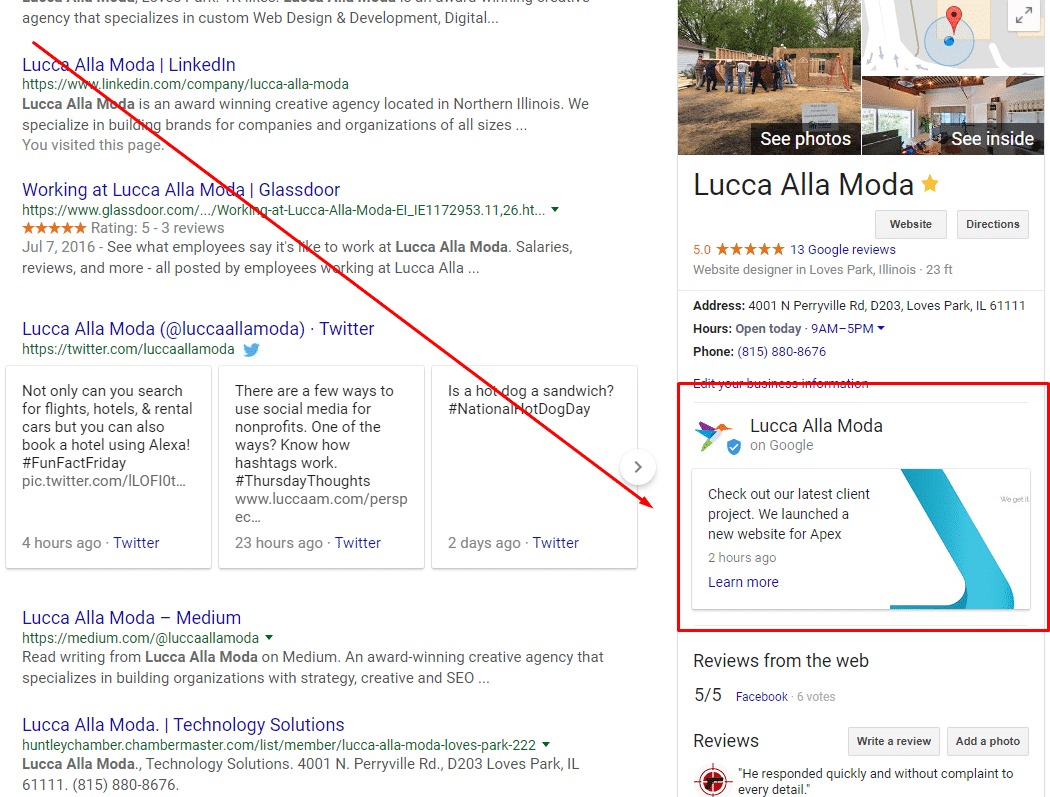 Mobile Google Post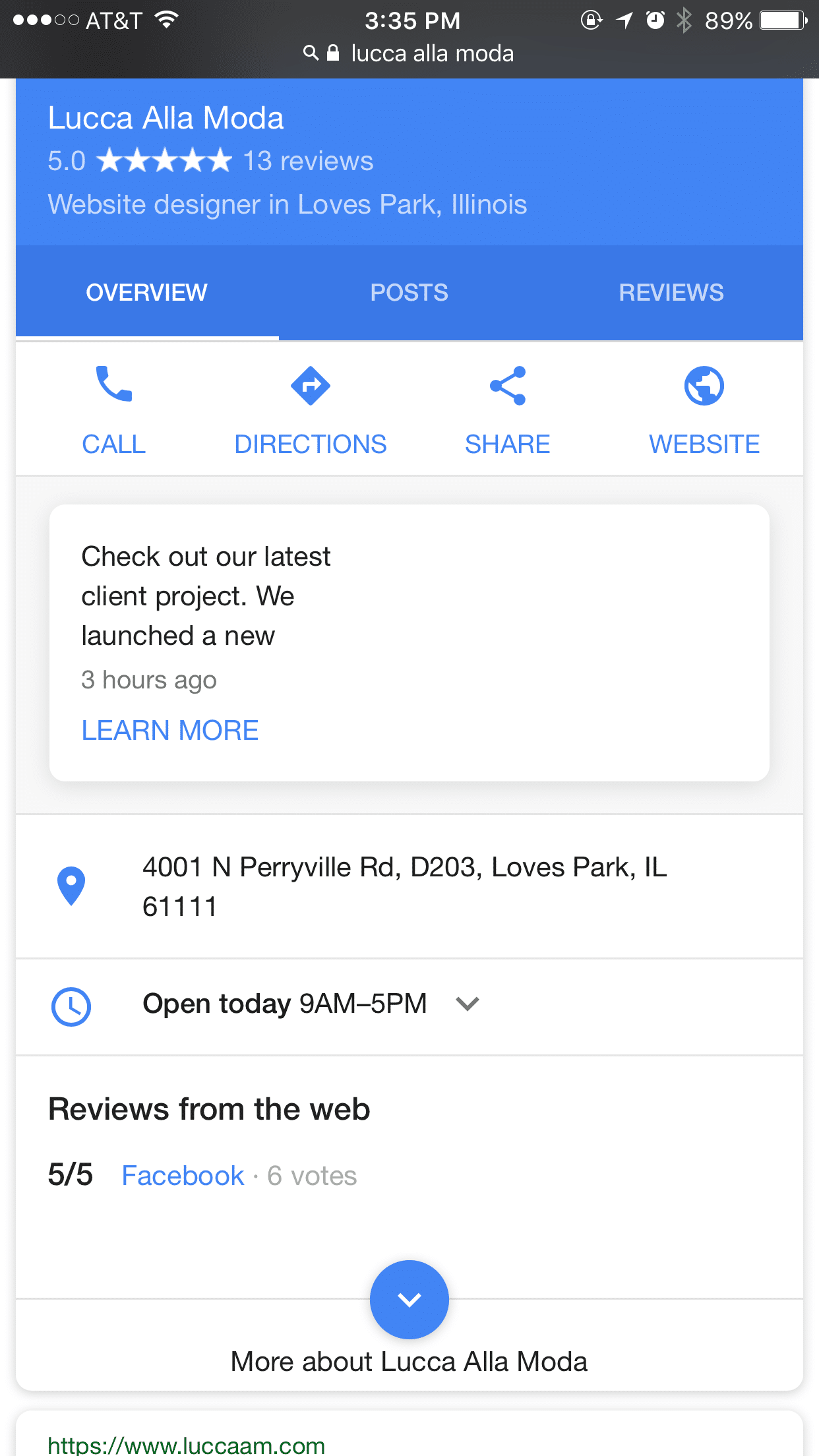 There is, however, a catch. Google is all about being relevant, fresh and new. This is obviously applied to their Posts feature as well. Google confirmed that unless the Google Post is an Event with a later date, the posts will expire after 7 days. So, it's important to make sure you are posting a couple times a week at least, to make sure you are staying active and current in Google Posts.