In AI SEO, the meticulous art of content optimization emerges as a cornerstone strategy. By analyzing top-ranking content, AI provides invaluable insights into optimal keyword placement, coherent content structure, and other crucial SEO facets. 
However, as AI SEO enjoys an unprecedented surge in popularity, one might ponder: In the wake of recent Google algorithm updates, how does its safety and efficacy hold up?
In this article, we will take a look at some of the best AI SEO tools and take a look at how 2023 Google Algorithm updates will affect these tools' efficacy. 
Navigating Through AI SEO with Strategic Tool Utilization
1. Content Optimization: OutRanking, RankIQ, and More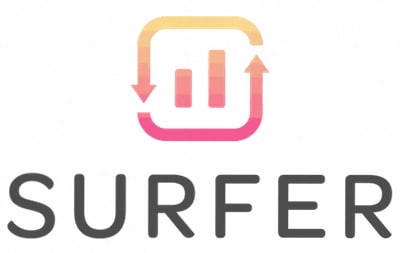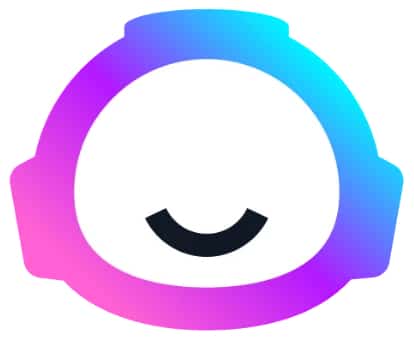 AI-powered tools like OutRanking and RankIQ facilitate meticulous content optimization by analyzing top-ranking content and recommending strategic keyword inclusion, content structure, and other vital SEO components, ensuring your content is finely tuned to Google's ranking algorithm.
Jasper AI and Surfer SEO are both tools aimed at optimizing digital content, albeit in different ways. Jasper AI is an AI-powered writing assistant that helps create human-like text for various content types, including marketing copy and blog posts, by leveraging artificial intelligence and machine learning technologies. On the other hand, Surfer SEO is a cloud-based on-page optimization tool that analyzes and compares your website to top-ranking sites on search engine results pages, providing data-driven insights and recommendations to improve your website's SEO performance.
RankIQ Pricing: Currently has one package starting at $49/month.
OutRanking Pricing: Has various versions starting with $9/month (for the first month trial) and then $79/month thereafter. 
Jasper Pricing: Starting at $39/month after a 7-day free trial and goes up to a tailored business plan. 
Surfer SEO Pricing: Starting at $69/month and goes up to a custom amount for enterprise options.
2. Keyword Mastery with SEO.ai, INK, and Scalenut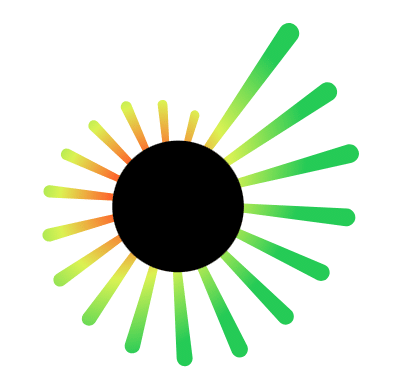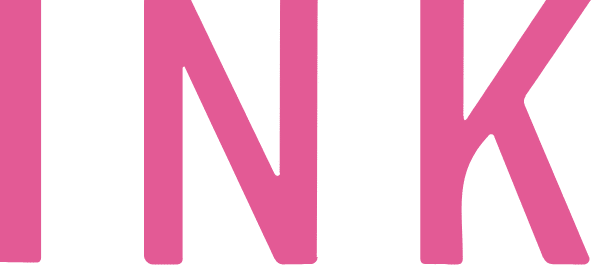 In the quest for keyword supremacy, tools such as SEO.ai, INK, and Scalenut have emerged as invaluable allies, furnishing advanced keyword research, analysis capabilities, and a sneak peek into the competitive landscape of keyword utilization.
SEO.AI Pricing: 7-day free trail and then $49/month for the basic plan.
INK Pricing: 5-day free trail and then $39/month for the basic plan.
Scalenut Pricing: 7-day free trail and then $19/month (yearly option) OR $39/month for the "essential" plan.
3. On-Page Excellence via AlliAI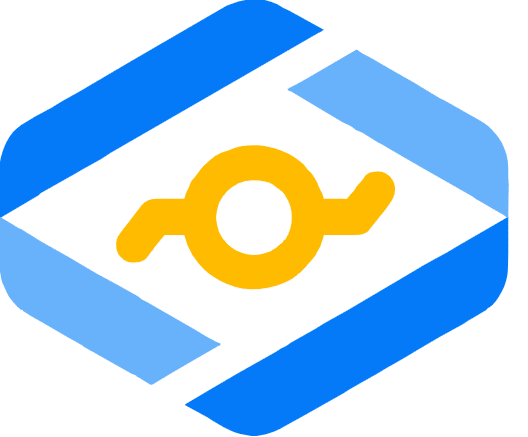 AlliAI excels in automating on-page optimization, efficiently managing aspects like meta tag generation, image optimization, and internal linking by establishing site-wide optimization rules and performing necessary code modifications on individual pages.
AlliAI Pricing: Starting at $350/month for the "consultant" package up to $1,280/month for the "enterprise" package.
4. Performance Monitoring: Pro Rank Tracker and Diib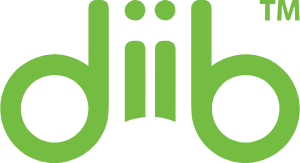 Pro Rank Tracker and Diib stand out for offering real-time website performance and global ranking tracking along with a meticulous assessment of SEO metrics, ensuring businesses are consistently informed of their digital stature.
Pro Rank Tracker Pricing: Starting at $0/month for the free version and going up to $180+/month for the "agency" plan.
Diib Pricing: There is a free version and then a $44.99/month for the "pro" version which starts at $7.99/month for the first month.
5. Unveiling Competitor Secrets with NeuronWriter

NeuronWriter delves into competitor analysis, inspecting high-performing content and revealing insightful, actionable strategies for surpassing competitors in the content race.
NeuronWriter Pricing: Starting at $23/monthly for the "bronze" plan or $19/monthly if you pay for the year.
6. Video Integration via Pictory
With tools like Pictory, seamlessly embedding videos into web content to augment website engagement and retention time has become a straightforward process.
Pictory Pricing: Starting at $23/month for the "standard" plan or $19/month if the "standard" plan is purchased for the year. 
Navigating AI SEO Challenges and Understanding Google's 2023 Core Algorithm Update
Addressing AI SEO Challenges in 2023
The SEO community is abuzz with discussions about the challenges posed by AI SEO as we navigate through 2023. A prominent concern is AI-generated content that may lack the nuanced intricacies and emotional resonance inherent in human writing, creating a disconnect between the content and its readers.
Google's October 2023 Core Algorithm Update
In October 2023, Google implemented a significant update to its core search algorithm to address critical issues concerning the quality and relevance of content, especially those associated with artificial intelligence (AI). Essentially, the update strives to:
Enhance Content Quality and Relevance: Ensure that the search results presented to users are accurate and closely related to their search queries, improving the overall user experience.
Address AI-Generated Content: Tackle challenges related to content generated through automated processes or AI, which can sometimes lack quality, originality, or relevance to search queries.
Combat Spam SEO: Diminish the effectiveness of spammy SEO practices, including tactics like keyword stuffing or using low-quality, automated content to try and manipulate search rankings.

Read more about Google's core updates:

Understanding Google's Emphasis on Content Quality
The update represents a move towards providing users with higher-quality, more relevant search results while simultaneously cracking down on the potential drawbacks of AI-generated content and manipulative SEO tactics. 
This aligns with Google's ongoing efforts to ensure that users can find the information they are looking for quickly and reliably without being misled by content designed to game the search engine's algorithms rather than provide genuine value to users.
September 2023 Google Algorithm Update (HCU)
In September 2023, a pivotal change was introduced to Google's search algorithm through the "Helpful Content Update" (HCU). This shift aimed to underscore the vitality of valuable and original content in search results, altering previously established priorities concerning content creation.
Key points of the September 2023 Google HCU:
Focus on Content Utility
:
-Before HCU, Google emphasized content "written by people," spotlighting human-authored materials.
-The 2023 update introduced a subtle but significant shift towards valuing "content created for people."
-Google's priority became centered on the utility and relevance of content for users, regardless of whether human writers or AI technologies crafted it.
Controversy and Criticism
:
-The algorithm change sparked disputes and dissatisfaction among some website owners.
-Reports emerged of websites experiencing a decline in search rankings while AI-generated content seemingly moved up.
-Affected sites witnessed noticeable drops in web traffic, causing financial and operational implications.
Google's Stance
:
-Despite critiques, Google stands firm on its revised principle, emphasizing the importance of content quality and pertinence for readers.
-Google refrains from distinguishing between human and AI-generated content, provided it adheres to its quality and relevance criteria to users.
This update is a testament to Google's ongoing commitment to optimizing user experience by ensuring search results are rich in quality and highly pertinent to user queries, irrespective of the content's origin.
Read more about Google's Helpful Content Updates here:


October vs. September Google Updates: What's The Difference?
The September 2023 "Helpful Content Update" (HCU) and the subsequent October 2023 Core Algorithm Update from Google highlighted differing focal points in enhancing user search experience. 
While the HCU spotlighted valuing content based on its utility to users irrespective of whether it's human or machine-generated, the October update targeted resolving issues, mainly emanating from the AI content creation sphere while ensuring users encounter accurate and relevant search results. 
Although close in release, the two updates showcased a distinctive approach toward refining content quality and relevance in search results.
Final Thoughts: Infusing Insights into AI SEO Strategy
Navigating the intricate balance of employing AI SEO tools while being mindful of Google Algorithm Updates is crucial for SEO agencies. 
Formulating strategies that centralize human-centric, quality content while effectively leveraging AI's data-processing capabilities is imperative. 
A delicate equilibrium must be maintained, ensuring strict adherence to the most recent algorithmic updates and crafting content that genuinely connects with audiences. Focusing on aligning with algorithmic requirements while preserving an authentic human touch ensures a strategy that is potent and genuinely relatable. 
SEO agencies must, therefore, weave a seamless blend of AI and SEO, crafting strategies that safeguard brand visibility and meaningfully resonate with audiences. Adept navigation through the complexities of AI SEO is vital, ensuring a concurrently robust, adaptable strategy yields tangible results.
LuccaAM leads the way in this domain, powering your brand with strategies that are not just trend-driven but are also primed for the future.
FAQs
How does AI enrich traditional SEO strategies?
AI refines SEO processes, enabling content optimization, predicting user behavior, personalizing user experiences, reinforcing strategies, and amplifying online visibility.
Can AI in SEO enhance content creation?
Indeed. AI tools like Grammarly ensure the production of high-quality, error-free content and assist in optimizing it to boost visibility on search engines. In contrast, tools like ChatGPT can create content templates quickly and easily.
Is technical SEO vital in an AI-driven SEO strategy?
Certainly, optimizing technical aspects such as mobile optimization, page load speed, and secure connections is crucial in an effective SEO strategy.
Why should brands contemplate integrating AI into their SEO strategies?
Implementing AI into SEO strategies allows brands to develop intelligent, data-driven strategies, enhance user experience, optimize content efficiently, and maintain a competitive edge in the digitally evolving space.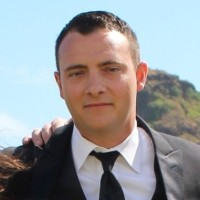 Latest posts by Jason Rostar
(see all)