Facebook ads or Google AdWords?
Which one do you use for your business to advertise digitally? Only one or both?
Like anything, it depends. Digital advertising is always changing and so is the cost of the options out there. For example, what once resulted in a 100 conversions for $20.00 now you get the same number of conversions for $60.00. The market changes, competition increases, and the value does too.
In the third episode of the Humm; Sally and Kitzia go over points on Facebook ads and Google AdWords.
The Humm Episode #3 Key Points:
Digital Advertising (Facebook Ads vs Google AdWords)
Budget
Limited by your budget? Facebook is currently a better place to place ads. A smaller amount, for example, $700, goes farther in reach, CPC, or cost per conversion than it would on AdWords.
Although as more people join Facebook ads, the cost will go up. As we are seeing it happening now.
Google requires a big budget, but it is powerful. It's closer to reaching those who are looking for a product or service like the one you are offering. Facebook is targeting those who have shown interest or fit the criteria of the perfect customer. But they might not be looking for what they are being shown.
Targeting
Facebook Allows for hyper-targeting within behaviors and interests.
Google AdWords doesn't hyper-target but it does target exactly what the person is searching for.
Creative
Facebook requires graphics to run ads and more copy than AdWords.
AdWords is mostly text-based advertising, with an option for graphics.
If your graphic or image isn't high quality, it won't perform well.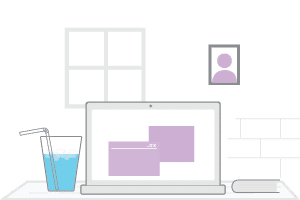 Maybe a mix of AdWords and Facebook Ads is good for you. Keep in mind that what your service or product has to have a place on Facebook. If there isn't interest in it on Facebook, it won't perform as well as it might on AdWords. Facebook isn't a search engine, Google is. That's another point to keep in mind. Digital advertising is here to stay while print fights to stay alive. Take a moment to see if it is for you and your business.