Social proof is the idea that someone will match their behavior to what others are doing because they assume that is the correct behavior. Social proof is highly effective marketing tactic and it can drive more sales while building confidence in your products.
Essentially there are 6 major types of social proof.
Customers: social proof from customers is when your existing customers talk about your products. This is typically through customer reviews.
Experts: when an expert and perceived knowledgeable person in an industry uses or speaks of something, people tend to believe they are are intelligent, well informed and therefore, their statements can be trusted.
Celebrities/Influencers: social proof from celebrities or influencers is when they recommend or use one of your products.
Crowds: social proof from crowds is using a large number of collective people to build trust, for example, "Trusted by over 10,000 homeowners like you".
Friends: people who are friends of your website visitors, for example "25 of your friends like this product".
Certifications: a 3rd party entity that certifies your company or its products, for example, "FDA Approved".
From these 6 types of of social proofs, there are countless creative ways to increase sales on your website. Nearly all of the social proofs are also platform agnostic, meaning, you can utilize them on your website, any social media platform, in print or through video/audio.
Let's take a look at a few real life examples of how you can use social proofs on your website.
1. Customers
When your customers buy from your store, this is low hanging fruit for using social proof by showcasing products that were purchased recently. When visitors first come to your website they may not have a lot of built up trust with your brand. However, when they see other people purchase some of your products, social proof goes to work by improving trust and looking more closely at particular products that have sold.
You can use pop up notifications such as this example below at DiscountWaterSofteners.com which automatically will display some of your latest sold products while also including some more personal information such as where the customer lives by listing their city and state. This helps reduce any raised eyebrows over fake promotions of a product "sold".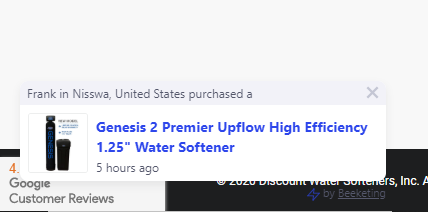 ModCloth leverages their customers authentic photos of them wearing their products. This is an authentic feeling way to use your customers to build social proof.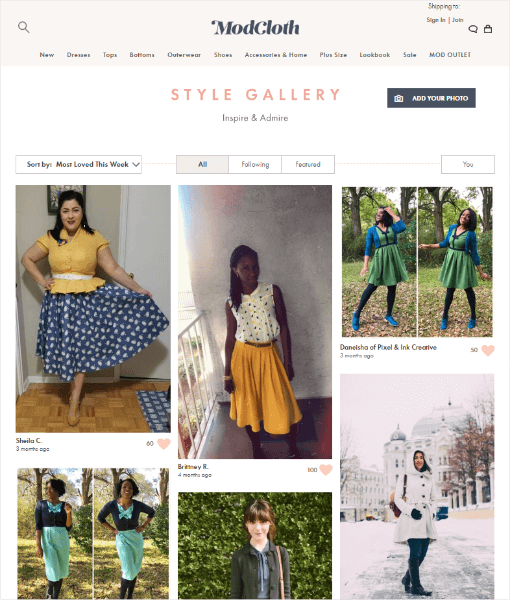 Here is another example from Inside Weather with dedicated section on their homepage showcasing some recently sold products by other customers.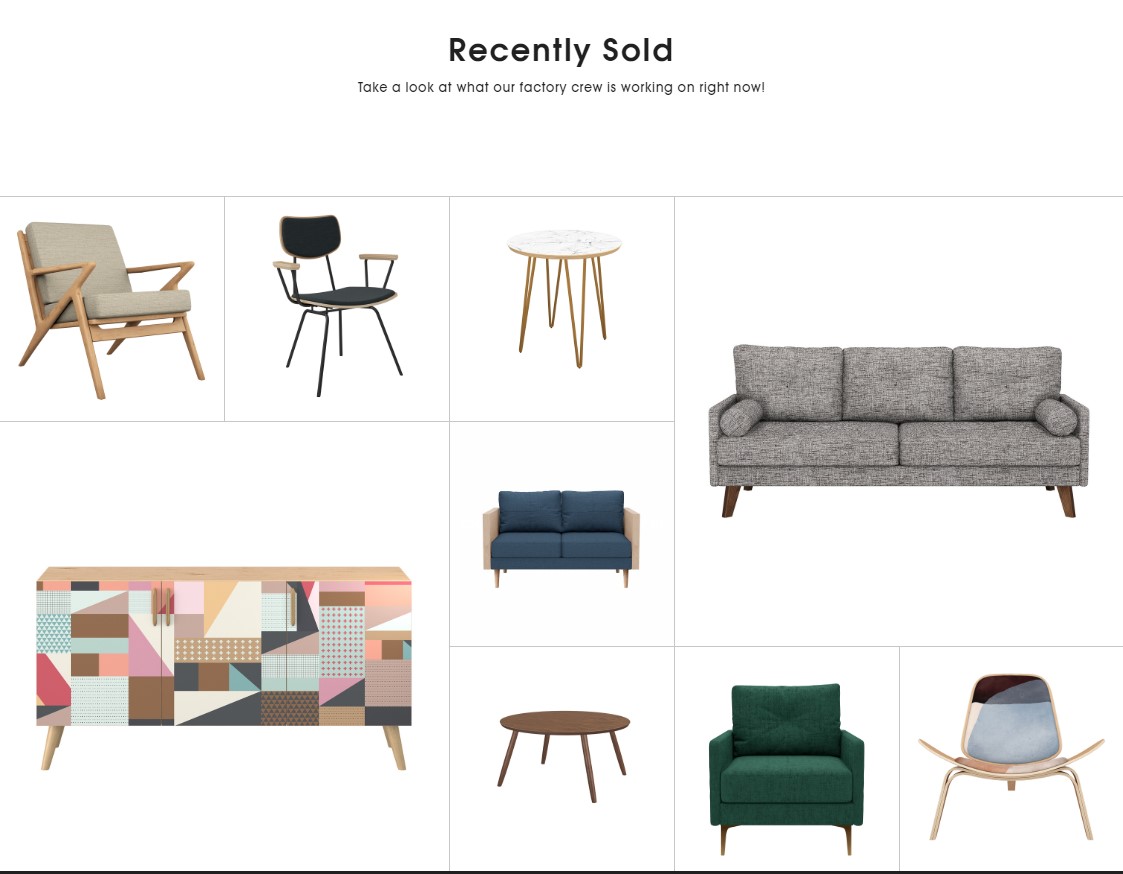 2. Experts
This example can full under a few different areas but trusted outlets or professionals can add consumer confidence in your products. Here is an example by AllBirds.

3. Celebrities/Influencers
The Honest Company was started by Jessica Alba and she uses social proof as a celebrity in a lot of their marketing efforts. Below is an example of Jessica showing how to use their products in a product page video.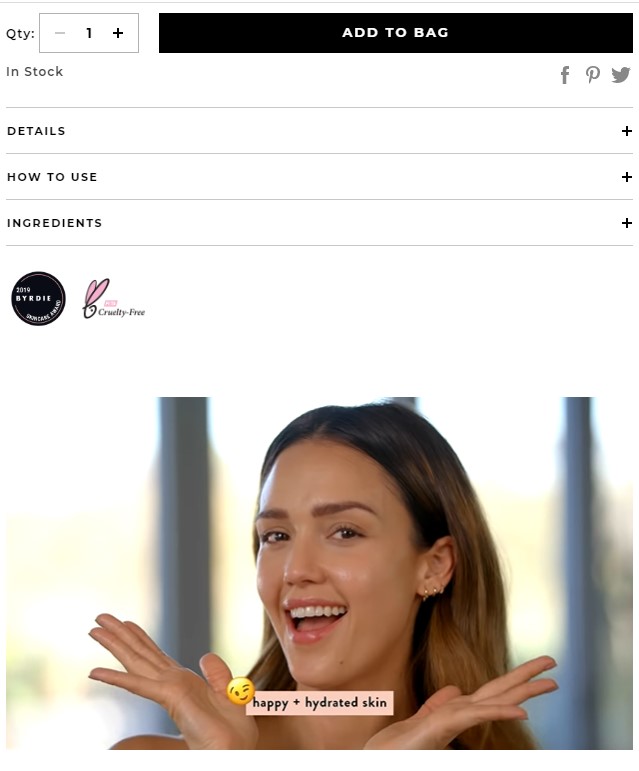 4. Crowds
Casper is using it's collective customers as a crowd to show over one million people have purchased one of their mattresses.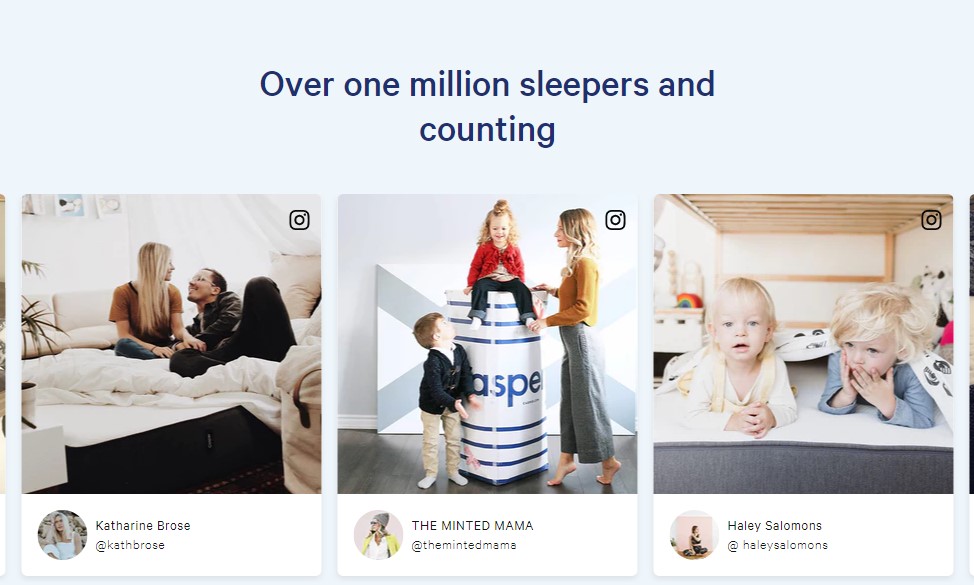 5. Friends
Here is an example of how Facebook has built in social proof into their platform and nearly every social media platform does this for good reason, it works. Through Facebook integration, you can include something like this within your website and product pages.


6. Certifications
Getting your products certified in a way that matters most to your own values and that of your customers can be a powerful social proof.
For example, COVERGIRL has their products certified by Leaping Bunny to show they are cruelty free products.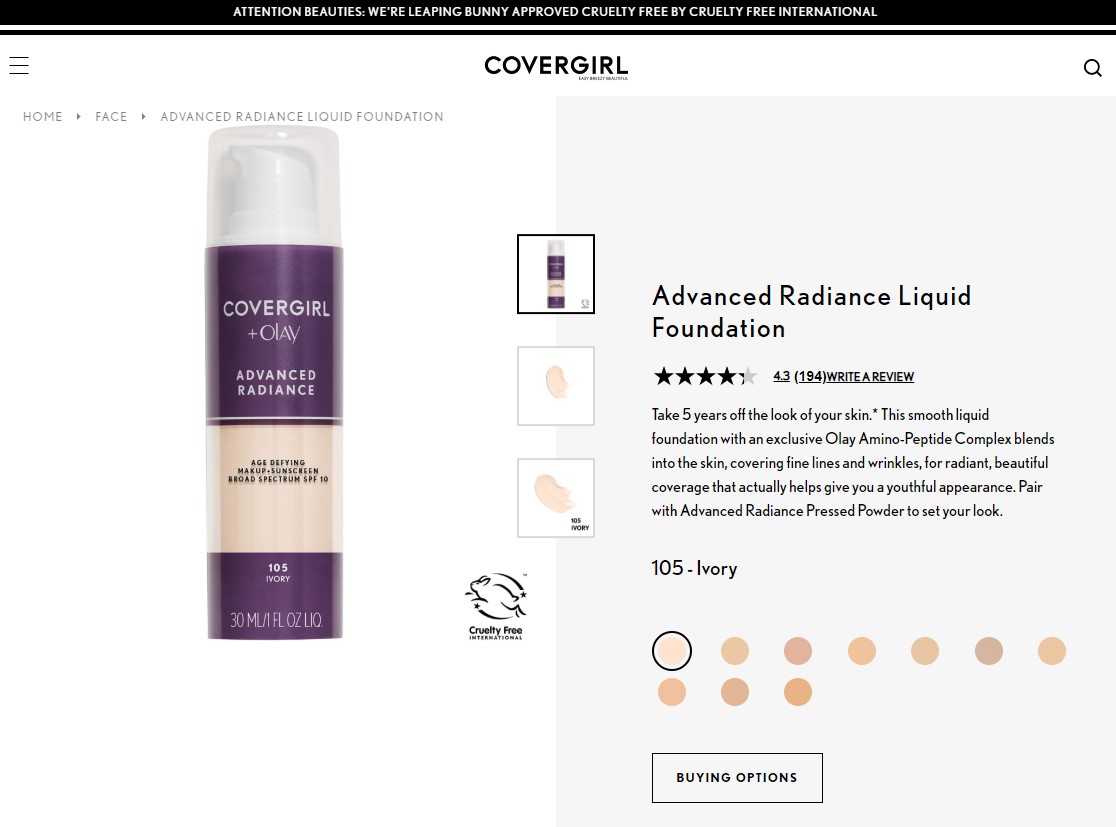 Social proof is a fantastic way to increase sales for your eCommerce store. While some require a bit of effort to put together, there are ways to get started today in putting social proofs to work for you.
Latest posts by Kevin Lucca
(see all)