Get valuable eCommerce growth content delivered to your inbox.
Subscribe
Getting the Most Out of Your Product Photography – S1 E14
by Kevin Lucca
,
Founder

on Jul 12, 2018

/ The Humm Podcast
---
White background? Live background? What's the best for your product in this eCommerce world?
Episode 14 introduces our newest member of the Lucca AM team, Cristian! Graphic designer and photographer, he knows what's best for your business. You can learn more about him here: https://www.luccaam.com/about/
Thank you for watching this video. Subscribe and share your thoughts in the comments. We love hearing from you!
Watch this episode on YouTube: https://youtu.be/89E_bRttBvo
Subscribe: http://www.youtube.com/subscription_center?add_user=luccaallamoda
Snapchat: LuccaAllaModa
Facebook: https://www.facebook.com/luccaam
Instagram: https://www.instagram.com/luccaallamoda/
LinkedIn: https://www.linkedin.com/company/lucca-alla-moda
Website: https://www.luccaam.com/the-humm/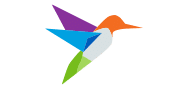 The Expert eCommerce Agency That Will Grow Your Store
Get My Free Proposal
Stay in the loop on all perspectives.
Subscribe