Get valuable eCommerce growth content delivered to your inbox.
Subscribe
Getting to Know The Types of Google Ads – S1 E20
by Kevin Lucca
,
Founder

on Feb 28, 2019

/ The Humm Podcast
---
Do you know what types of Google Ads work for your business? Because Google is always changing and expanding, it's important to keep on top of the trends and new features you can use within ads to make sure you're capitalizing on your ad investment.
Watch this episode on YouTube: https://youtu.be/ENfCOczb3Dk 
Website: www.thehummshow.com
Snapchat: LuccaAllaModa
Facebook: https://www.facebook.com/luccaam
Instagram: @luccaallamoda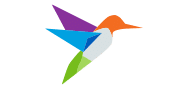 The Expert eCommerce Agency That Will Grow Your Store
Get My Free Proposal
Stay in the loop on all perspectives.
Subscribe