Get valuable eCommerce growth content delivered to your inbox.
Subscribe
Growing Your Ecommerce Business. Focus on the Customer Experience. – S1 E5
by Kevin Lucca
,
Founder

on Mar 2, 2018

/ The Humm Podcast
---
Welcome to our 5th episode of The Humm! Sally and Kevin discuss e-commerce businesses, some tips on getting more awareness and sales. Other topics today? Hoverboards and neck injuries.
What do you think of this episode? Share your thoughts with us about your eCommerce business, hoverboards, neck injuries or something for Kevin and Sally.
We want your feedback!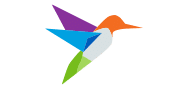 The Expert eCommerce Agency That Will Grow Your Store
Get My Free Proposal
Stay in the loop on all perspectives.
Subscribe