Get valuable eCommerce growth content delivered to your inbox.
Subscribe
Snapchat Updates and No One Likes It – S1 E6
by Kevin Lucca
,
Founder

on Mar 8, 2018

/ The Humm Podcast
---
It seems like your apps always have updates but they're always small. It wasn't the truth with Snapchat. A whole new interface is throwing people off and making them mad.
Snapchat: LuccaAllaModa
Facebook: https://www.facebook.com/luccaam
Instagram: https://www.instagram.com/luccaallamoda/
LinkedIn: https://www.linkedin.com/company/lucca-alla-moda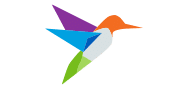 The Expert eCommerce Agency That Will Grow Your Store
Get My Free Proposal
Stay in the loop on all perspectives.
Subscribe