Get valuable eCommerce growth content delivered to your inbox.
Subscribe
Why boosted Facebook posts aren't technically Facebook ads – S1 E24
by dev
,
on Jun 10, 2019

/ The Humm Podcast
---
Jolene and Kevin explain that at LuccaAM, we run a full audit on your social media, based on your unique marketing objectives, to recommend your personal Facebook ads strategy and develop your target audiences. We analyze your competitors, further refine your target audiences, and recommend an ad budget that will help you scale your business. From there we build and launch your Facebook ad campaigns.
Watch this episode on YouTube: https://www.youtube.com/watch?v=VTYHJIfkFMg
Website: www.thehummshow.com
Snapchat: LuccaAllaModa
Facebook: https://www.facebook.com/luccaam
Instagram: @luccaallamoda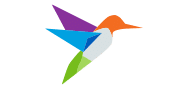 The Expert eCommerce Agency That Will Grow Your Store
Get My Free Proposal
Stay in the loop on all perspectives.
Subscribe