SEO, or Search Engine Optimization, is the lifeblood of any online business or blog. If you're a DIY enthusiast looking to boost your website's visibility without breaking the bank, you're in luck. Here's a comprehensive list of the best DIY SEO tools and software to kickstart your SEO journey.
Keep reading until the end, where we have a bonus tool waiting for you!
1. Google Analytics: Understanding Your Audience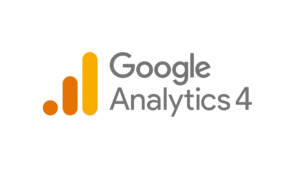 A Must-Have DIY SEO Tool: Google Analytics is not strictly an SEO tool, but is crucial for understanding your website traffic. Delving into the depths of your website's performance and user interactions can highlight areas of improvement and inform SEO strategies. Essentially, you can't improve what you don't measure!
Features: Google Analytics doesn't just count website visitors; it provides a comprehensive view of user demographics, sources of traffic, and on-site behavior. This data is invaluable for businesses looking to refine their online presence, optimize user experience, and drive conversions.
2. Yoast SEO: On-Page SEO Simplified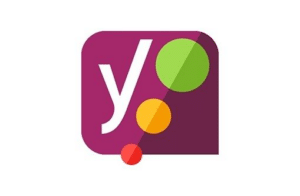 Getting Started: Yoast SEO, a favorite among WordPress users, offers a seamless experience for those aiming to bolster their website's SEO. Its intuitive interface is especially helpful for beginners and those new to the SEO world.
Features: Beyond basic optimization, Yoast SEO delves deeper by offering real-time feedback on your content. It examines crucial factors such as keyword density, ensuring your content's readability is up to par and aids in crafting compelling meta descriptions to boost click-through rates from search results.
3. Ubersuggest: Keyword Research Made Easy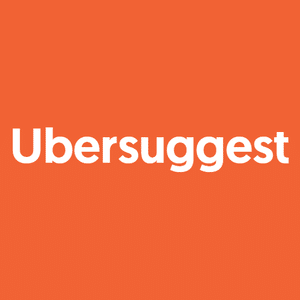 Why It's a Must: In the constantly evolving world of SEO, having a reliable keyword tool is paramount. Ubersuggest, backed by the expertise of industry expert Neil Patel, is more than just a basic keyword tool; it's an essential asset for anyone serious about amplifying their online visibility.
Features: Ubersuggest is not just about giving keyword ideas; it paints a comprehensive picture by displaying search volume, gauging the competition, and offering related keyword suggestions. The latter is a goldmine for content creators and marketers, catalyzing fresh and relevant content ideas.
4. MozBar: Competitive Analysis on-the-go

What Makes It Special: Navigating the vast digital landscape can be overwhelming, but MozBar simplifies the process by providing real-time insights directly within your browser. This extension makes comprehensive SEO data accessible with just a single click, streamlining your analysis process.
Features: MozBar is more than just an SEO metric viewer; it's a digital compass guiding you through the web. Showcasing Page and Domain Authority scores quickly assess a site's influence. Meanwhile, its in-depth link information ensures you're aware of the nature and quality of backlinks, and its on-page element insights help dissect and optimize individual page structures.
5. SEMrush: The All-in-One Suite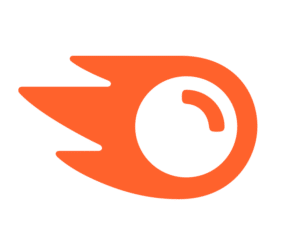 The Full Package: SEMrush isn't just another tool in the digital marketer's belt; it's the entire toolkit. With a vast range of features catering to almost every facet of digital marketing, it's no wonder that professionals lean on it for informed decisions.
Features: Whether diving into keyword research to unearth golden opportunities, conducting site audits to ensure optimal performance, or embarking on a competitive analysis to stay a step ahead, SEMrush has got you covered. Its multifaceted capabilities truly make it the Swiss Army knife of SEO and digital marketing tools!
6. Screaming Frog: Dive Deep into Site Audits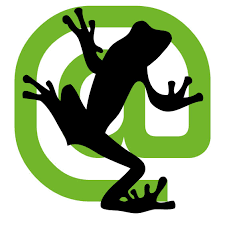 The Low-down: Don't let the playful name fool you. Screaming Frog is a powerhouse when it comes to website auditing. This robust tool delves deep into the intricacies of a website, ensuring that no stone is left unturned in the quest for optimization.
Features: Screaming Frog stands as a sentinel for website health. It vigilantly identifies broken links that can hamper user experience and SEO rankings. Beyond that, it meticulously analyzes page titles and metadata, ensuring that they align with best practices. And, in a digital world where unique content is king, this tool ensures that duplicate content doesn't undermine your site's credibility or performance.
7. Answer The Public: Content Ideas Galore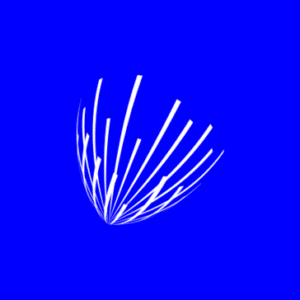 Why You Need It: Ever wondered what's on the mind of your audience? Answer The Public lets you tap directly into their curiosity. It's a bridge to understanding user intent, ensuring you're not just answering questions but the right ones.
Features: Answer The Public doesn't just give you a list—it paints a picture. By visualizing search queries, it offers a panoramic view of the topics your audience cares about. It's an excellent DIY SEO tool for suggesting content ideas that resonate. And let's not forget the mesmerizing 'searching' wheel – it's not just functional but offers a dash of entertainment, making the research process much more enjoyable!
8. Ahrefs: Backlink Analysis & More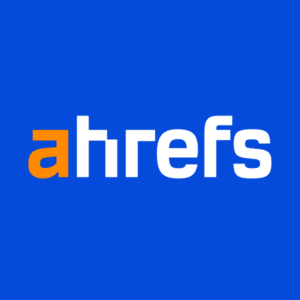 The Deets: Ahrefs isn't just another tool on the block; it's a digital magnifying glass, renowned for its prowess in backlink scrutiny. In the world of SEO, understanding and leveraging backlinks can be game-changing, and Ahrefs stands as a frontrunner in this domain.
Features: With Ahrefs, the competition doesn't remain a mystery. You can dive deep into your competitors' backlink profiles, unveiling strategies that propel them to the top. Beyond backlinks, it aids in identifying content gaps, ensuring your content strategy remains unmatched. And if you're ever in need of a spark of inspiration, its keyword suggestions come to the rescue, lighting the path to greater visibility and engagement.
9. GTmetrix: Speed Matters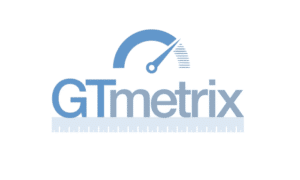 Speed Demon: In the digital age, patience is a dwindling commodity. Users demand instant gratification, and if your site keeps them waiting, they'll move on. GTmetrix doesn't just diagnose; it empowers, providing clear insights to turbocharge your site's speed and, in turn, its SEO standing.
Features: GTmetrix goes beyond mere speed measurements. It offers comprehensive page speed scores, highlighting areas of excellence and those needing improvement. Armed with detailed recommendations, you're equipped to fine-tune every element for optimal performance. Plus, with historical data at your fingertips, you can track your progress over time, ensuring that your site remains in the fast lane.
10. Google Search Console: Direct From the Source
The Basics: Google Search Console, straight from the behemoth of search engines, is like a window into how Google views your site. This cornerstone of DIY SEO tools is essential for both novices and experts, and it offers a no-cost solution to ensure your website shines in search results.
Features: Google Search Console isn't just about monitoring; it's about optimization. Discover which keywords are your star players, driving the most traffic to your site. Avoid potential issues by identifying crawl errors that might hinder your site's search performance. Submitting sitemaps makes it easier for Google to find and index your content, ensuring that your audience always finds what they're searching for.
11. Grammarly: Your Content's Best Friend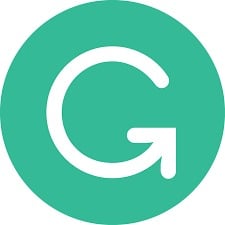 Writing Wizard: Grammarly stands as a beacon in the vast sea of digital content. As an AI-powered writing assistant, it ensures that your content isn't just well-optimized for search engines but is also impeccable in terms of quality and readability. In a world where content is king, Grammarly ensures that your writing wears the crown gracefully.
Features: Grammarly isn't just about catching that misplaced comma or an errant spelling. It's an intricate system that goes layers deep into your text. Whether it's recommending style enhancements for clarity, correcting punctuation to improve flow, or adjusting the tone to better align with your audience, Grammarly is like having a seasoned editor by your side, guiding your content to its highest potential.
BONUS! LuccaAM's SEO Character Count Tool

The Rundown: In the vast expanse of digital marketing tools, LuccaAM's SEO Character Count Tool is a beacon for those who value attention to detail.
Features: Beyond just a basic character counter, this tool offers an in-depth breakdown of your content, counting spaces, punctuation, numbers, and letters. Moreover, it ensures your meta titles and descriptions align perfectly with Google's recommended lengths, guaranteeing they display seamlessly on search results.
Conclusion
Navigating the complex world of SEO might seem daunting, but with these DIY SEO tools and software, you're well on your way to boosting your online visibility. Remember, it's not just about using the tools but understanding what they tell you – always remember that LuccaAM is here to help with your SEO needs!
FAQs
Can I rely solely on free SEO tools?
While free tools provide a great starting point, investing in premium features or tools often provides more comprehensive data and functionalities.
How often should I conduct an SEO audit?
Regular audits are essential. Ideally, small checks should be done monthly, with comprehensive audits every six months.
Is it essential to use multiple SEO tools?
While one tool can provide a wealth of information, multiple tools can offer varied insights and a more holistic view of your website's performance.
Which is the most user-friendly tool for SEO beginners?
Yoast SEO is a fantastic choice for beginners, especially those using WordPress. Its real-time feedback system is invaluable for on-page optimization.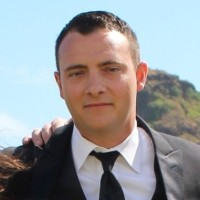 Latest posts by Jason Rostar
(see all)