Google released the "Insights" feature in their Google Ads platform towards the end of 2020. If you don't have it yet, don't worry. It's still in Beta but is rolling out to everyone soon.
Where is the Insights feature?
Log into your Google Ads account and you will find the Insights tab in the legend on the left, underneath Recommendations. Visuals are always best so here you go…

What are Google Insights?
Google Insights include trend data for search interest. As seen in the screenshot below…

Tip #1 – Keyword Targeting
Under any trend block, there's an option to click "View Trend Details" for more information. In the example given above, when we click to view trend details, we see the trending search terms along with their growth and volume.

It's in this location that you might find new keywords to target based on their growth. It's also a great area to search those terms for yourself to see what pops up. Competitor ads and organic results tell a lot when you're looking to bid on a keyword.
For example, if you're selling a product and are considering targeting a keyword for this product, you might want to see what the search results are for you. When you Google that term or phrase, pay attention to what is popping up. While it's great to see competitor ads for that phrase, also pay attention to the organic results. If the results are mostly blogs, then Google sees that phrase as "informational" and not something that someone is searching for with buyer intent.
If the results show websites that are selling those products, Google sees that phrase as buyer intent, and not informational. In short, if you're an eCommerce store, you want to target keywords that have buyer intent and you want Google to agree with you which is done by performing searches just mentioned.
Tip #2 – Negative Keywords
While looking at the information above and researching keywords, you can also see any red flags. Meaning, if you know your brand is eco-friendly hair products and not makeup, and you're seeing phrases come up for eco-friendly eye shadow, you know you can move those phrases to the Negative Keyword list.
Here's where that is…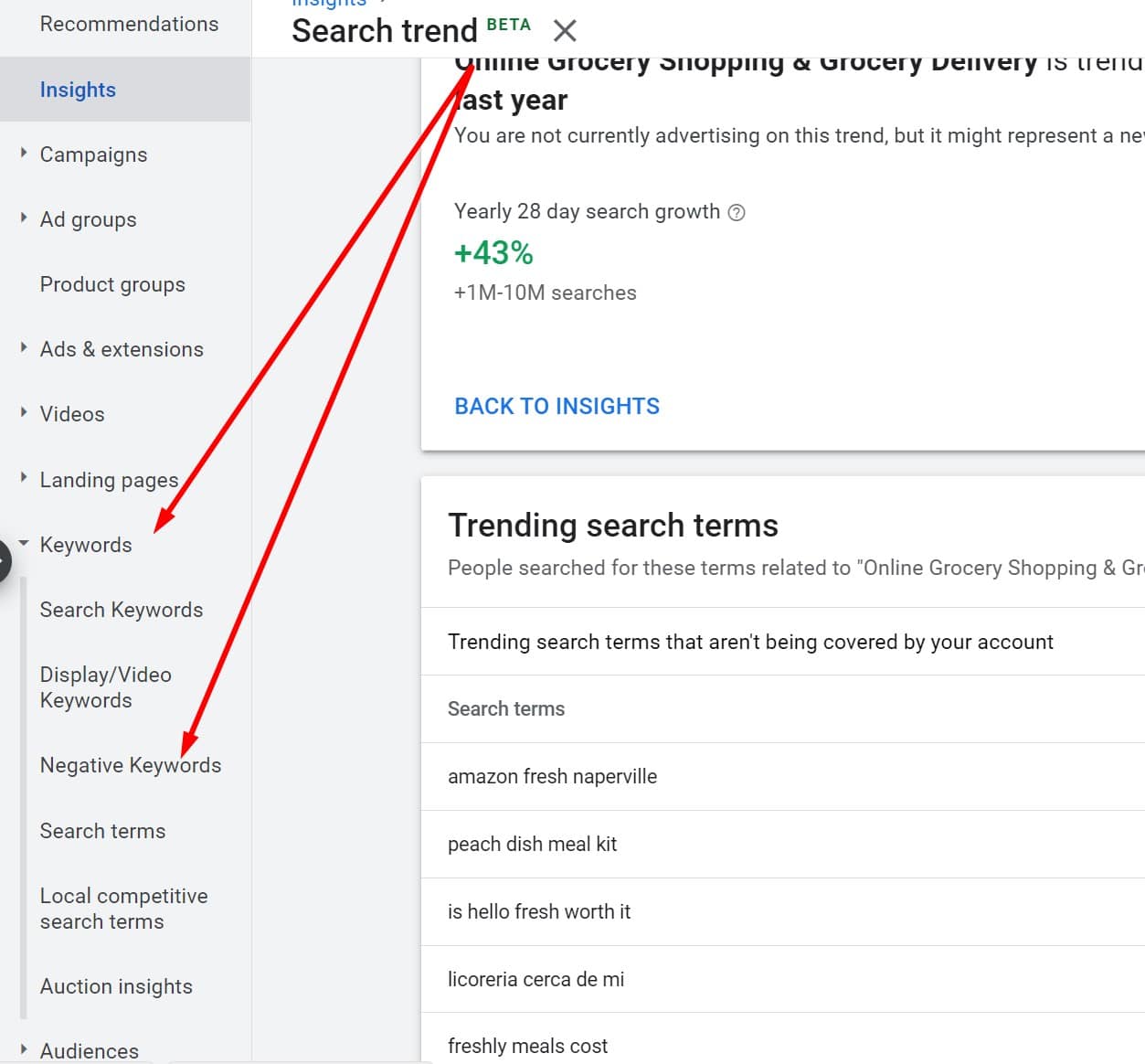 Tip #3 – Location Targeting
This next area that insights shows is really fun! At least for me, but maybe for you as well. Location interest!
So, let's say that you decided to target certain keywords based off of insights, but you want to get even more hyper-targeted with your ads for those keywords. The Insights section shows you just where the search popularity is. From the Country, to the state, and even the city!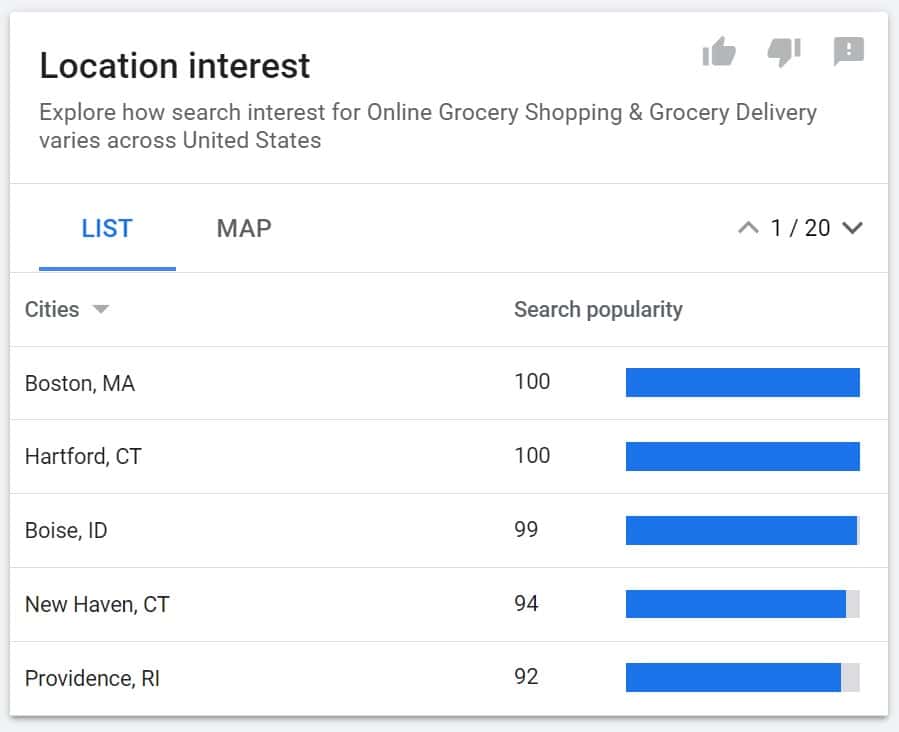 When you have information like this, you can increase the targeting on the cities that are experiencing the greatest popularity and growth trend. There's a couple different ways to do this…
You can take an entire campaign and hyper-target all of your initiatives within that campaign to specific areas. Or, you can choose to increase your bid percentage to specific areas so that you're not excluding any other areas, but you're telling Google you want to spend 10% more effort, for example, on your chosen city or state.
Conclusion
While there's so many details to research and analyze when you're growing your Google Ad Campaigns, this new Insights section is the best addition we've been given this quarter.
By getting to cross reference trends with your own data along with location information, and all in one page, you're saving yourself so much time. It's a powerful addition to the platform and we are loving every "trendy" part of it.