Get valuable eCommerce growth content delivered to your inbox.
Subscribe
3 Easy Ways To Improve Your eCommerce Store – S1 E13
by Kevin Lucca
,
Founder

on Jul 6, 2018

/ The Humm Podcast
---
In Episode 13, Kevin and Abby talk about 3 trends and ways to improve your eCommerce website.
eCommerce stores are popping up all the time and it can be hard to compete. It's important to not get overwhelmed and jump from trend to trend. It's important to always evaluate what is going on in the industry and what your competitors are doing and then take the best of it and test.
This video explores 3 trends that every store can do and should do to be trustworthy and increase conversions.
Thank you for watching this video. We hope that you keep up with the episodes. Subscribe and share your thoughts in the comments on the topic to spread your knowledge. We love hearing from you so, don't be shy 🙂
Subscribe: http://www.youtube.com/subscription_center?add_user=luccaallamoda
Snapchat: LuccaAllaModa
Facebook: https://www.facebook.com/luccaam
Instagram: https://www.instagram.com/luccaallamoda/
LinkedIn: https://www.linkedin.com/company/lucca-alla-moda
Website: https://www.luccaam.com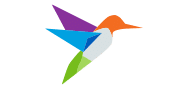 The Expert eCommerce Agency That Will Grow Your Store
Get My Free Proposal
Stay in the loop on all perspectives.
Subscribe