"About Us"
As a user, the first place you are most likely to visit on a website is the About Us page. Only a small percentage of visitors know your company. That means that this section is the most important. It provides a behind-the-scenes of your company and adds a sense of connection.
Before any calls are place or emails sent, people head to the About Us section to find out more about you and what you stand for. That way it minimizes any personal risk. If the page design is done well, it provides reassurance and leads will go forward in the contact process.
Research
If you are a small business owner, the first thing you should do is some research. Research other business and see how you can stand out from others. Check websites that you trust. See how their page is set up. Then research the competition and see what they are doing.
Your Story
Since every business is different, your story will be unique. Use this to your advantage. How and why your business was started is unique. Emphasize key events in mission statements and a short and sweet origin story. This will make the visitor feel a part of the journey.
Introduce Yourself
What a better way to introduce yourself and your team than by sharing photos of your team! The more natural and friendly, the more personal your company becomes. These types of personality pictures should be taken with a professional camera/photographer so they are high quality with a consistent feel for the site and brand.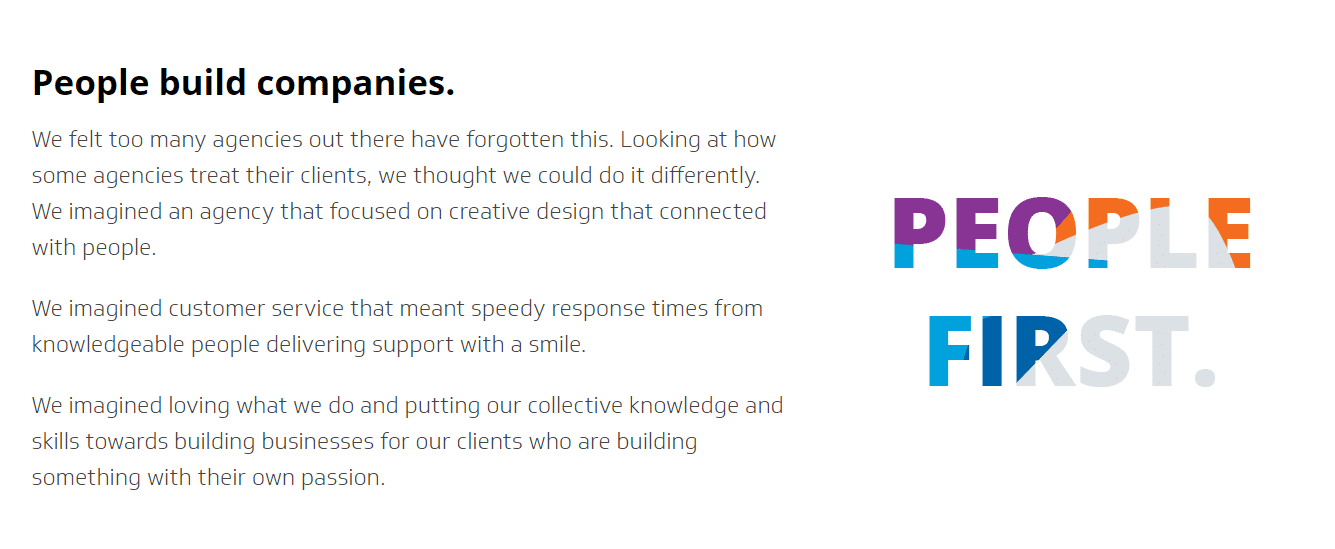 Let Us Help You Get Started on Your About Us Page
Here are some questions to start the brainstorming:
Why did your business start?
What does the company sell?
Who benefits from the products?
Have you reached any major milestones? Won any awards?
What makes your business special?
Learn how bad news is good news for your business. Or learn more about Google Ads!
You can always visit our Perspective for more posts and follow our Instagram feed! We're posting stories now!
Latest posts by Kevin Lucca
(see all)