If you're looking to create an eCommerce store, you've probably heard of BigCommerce and Shopify. Both platforms provide the necessary tools to help you build an online shop, so which one should you choose? Let's take a look at the pros and cons of each platform to see how they compare.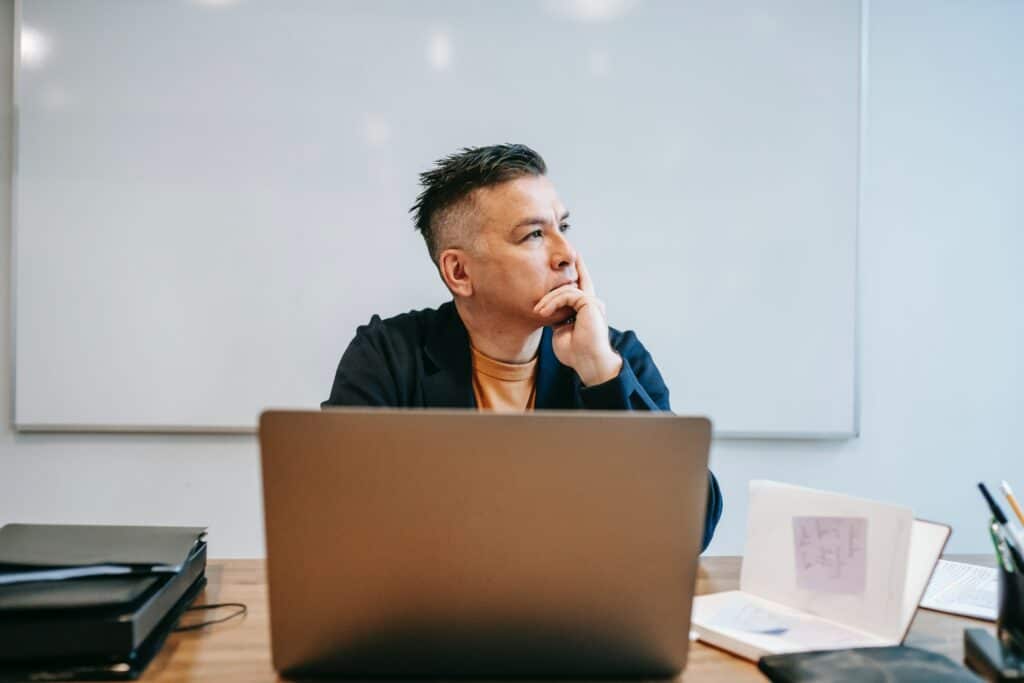 BigCommerce
BigCommerce is a popular eCommerce platform that boasts features such as unlimited products, easy checkout customization, and multi-channel selling capabilities. It also offers advanced analytics to help you track your sales, as well as customizable themes for your store design. On top of that, it has excellent customer service and a helpful support team.
BigCommerce supports server 3rd party payment process without charging an additional fee. BigCommerce also provides more access to tools and settings that can have a big impact on your SEO strategy. Unlike Shopify, BigCommerce gives you access to the robot.txt file which can let you inform search engines what to do when crawling your website. BigCommerce also gives you full 301 redirect functionality and fully customized URL's which Shopify doesn't offer or requires 3rd party apps to do so.
When it comes to product page customization, BigCommerce offers more flexibility with custom fields, multiple product options, price lists, quantity based price breaks, and up to 600 product variants. All features that are unavailable or require 3rd party apps on Shopify Plus.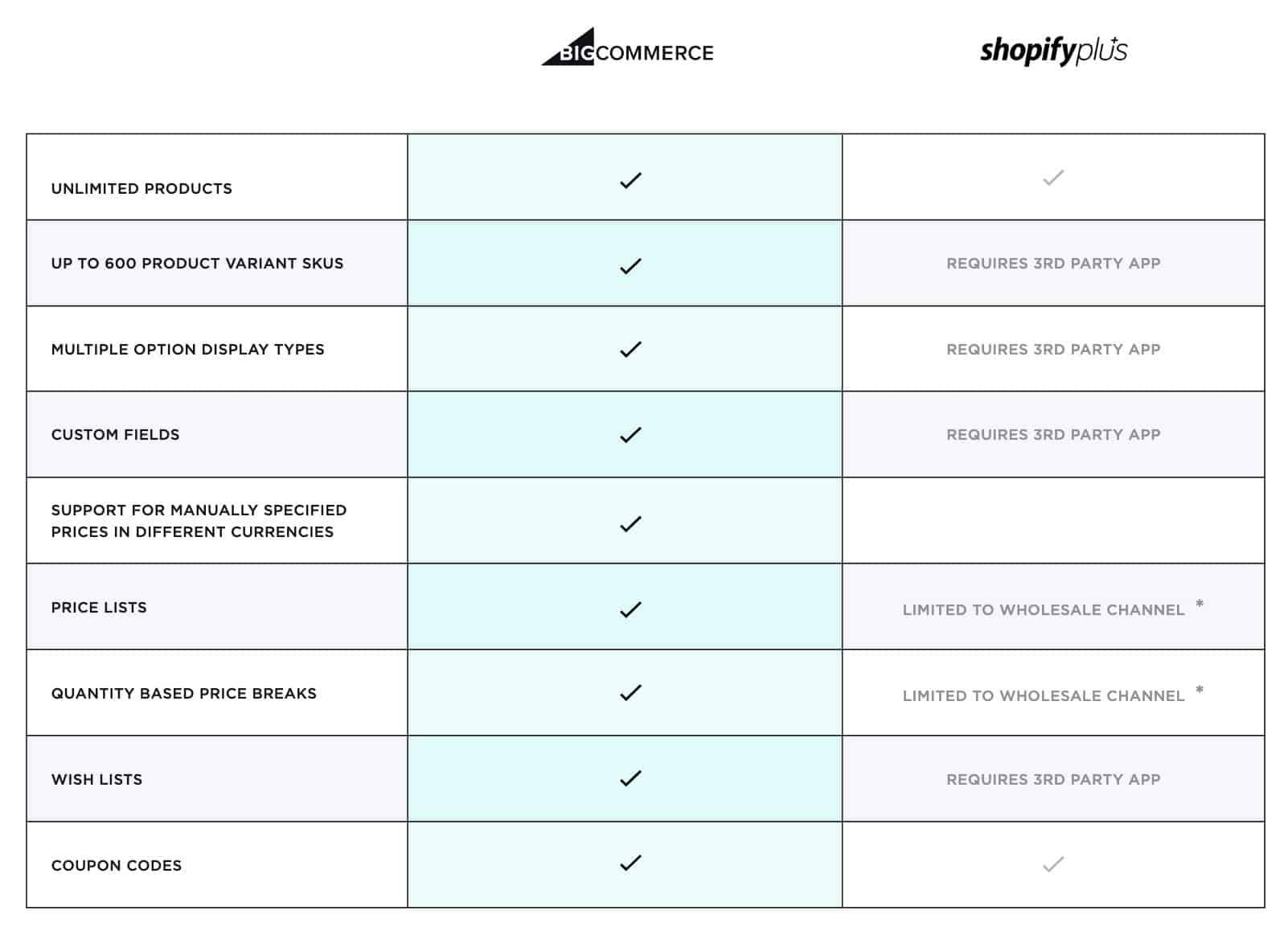 Shopify
Shopify is another popular eCommerce platform. It's the market leader and has a tried and true platform. Shopify has a friendly admin interface to manage your products, orders and content pages. Shopify is a platform that has limited capabilities from the start and compared to BigCommerce where they build in many features, Shopify leans on its rich app store to give you the functionality you need. One of the drawbacks of Shopify is their transaction fees if you do not use Shopify Payments. And 3rd party apps can add to your cost with additional monthly subscriptions that are often required.
Making Your Decision
When comparing BigCommerce vs Shopify for creating your eCommerce store there's no right or wrong answer. It depends on what features you need most for your business needs. If you want to pay one monthly price and get the most features out of the box, BigCommerce may be the better choice due to its advanced built-in features. However, if you are looking for more simple eCommerce platform that really comes to live through a rich platform of 3rd party apps, Shopify may be more suitable. Ultimately, the decision comes down to which platform best meets your goals in terms of product amount, pricing structures, scalability potential, and overall user experience. By taking into account all these factors you will be able to make an informed decision about which platform works best for you.
Looking to getting your store started and want to avoid making costly mistakes?
We're Shopify and BigCommerce Partners that can help set you up with the right plan for your goals and provide a path that will make sure your store is a success.
Latest posts by Kevin Lucca
(see all)