The Next Generation of Google Analytics
Google Analytics is always evolving to provide users with more insights into their data. The latest version, Google Analytics 4, is the next generation of GA and offers a number of new features and capabilities.
Universal Analytics is the current version of Google Analytics, and it will be sunsetting and no longer collecting data after July 1, 2023. UA will continue to collect data until then, but start preparing for the switch now by setting up Google Analytics 4 on your eCommerce website.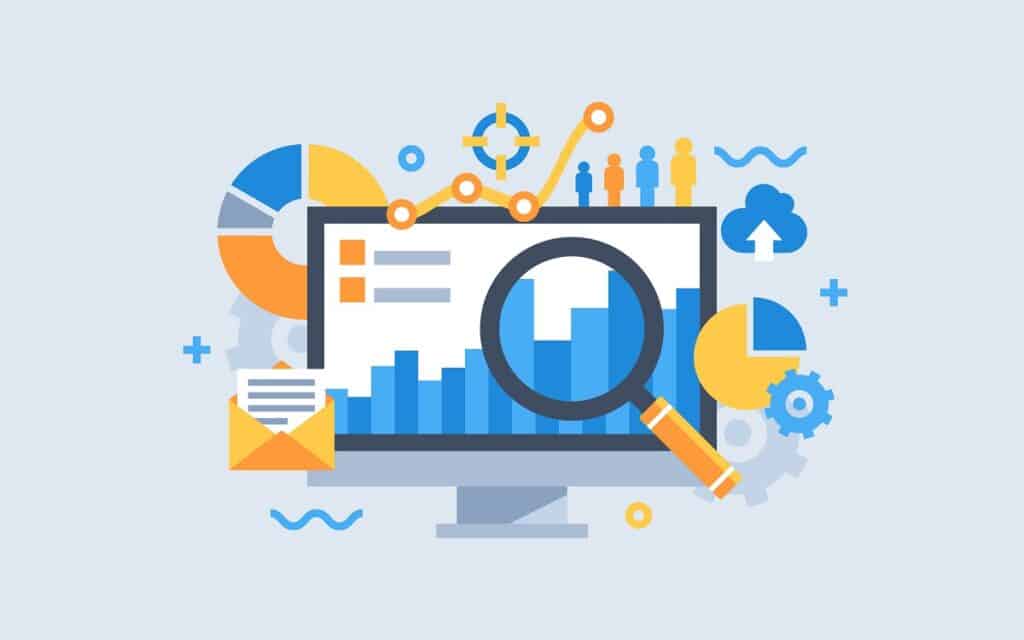 GA4 Features: What's New and Improved
Google Analytics 4 is the newer version of Google Analytics, and it comes with better features that make it more powerful. Here are just some of the features that make GA4 so unique:
1. Conversion Tracking
One of the most valuable features of Google Analytics 4 is its conversion tracking capability. This feature allows you to track how well your website or app performs to convert visitors into customers or leads. You can use conversion to measure your marketing campaign's effectiveness and ensure that your website or app provides a good user experience
2. Event-Based Data Measurement Model
Another great feature of Google Analytics 4 is its event-based data measurement model. This model allows you to collect data about specific events on your website or app, such as button clicks or form submissions. You can use this data to track your website or app's performance and improve your marketing campaigns.
3. Detailed Reporting
Google Analytics 4 also provides detailed reporting capabilities. Detailed reporting means you can get a wealth of information about how people use your website or app, including what pages they visit, how long they stay on each page, and what actions they take while on your site. This data can be precious in understanding what works well on your site and what needs improvement.

How GA4 Differs from Universal Analytics
There are several key ways in which GA4 differs from Universal Analytics:
Data streams: GA4 can create data streams for specific purposes, such as website, app, and event data. Data streams allow you to tailor your reports and analysis to fit your needs more accurately.
Enhanced measurements: GA4 includes several enhancements to standard measures, such as automatic event tracking and improved cross-device tracking.
New customized reporting features: GA4 allows you to create personalized reports tailored to your needs. This is a great way to get more insight into your data and understand what is driving your results.
The Benefits of Adding GA4 to Your Website
There are many benefits to adding GA4 to your Google Analytics account now. Starting to collect data in GA4 directly will give you a head start on the switch from UA to GA4, which will happen on July 1, 2023.
You'll have data to work with from day one, and you won't have to start from scratch when the switch happens. You can explore GA4's features at your own pace and learn how to use it effectively before you're forced to switch over completely. This will make the transition smoother and less disruptive for you and your team.
Another benefit of adding GA4 to your website is that it can help to improve the user experience. By understanding how your visitors interact with your website, you can make changes that will make it easier for them to find what they are looking for.
Wrapping It Up
Google Analytics 4 is the newest version of Google Analytics, and it comes with several features that make it more powerful than its predecessor. GA4's conversion tracking, event-based data measurement model, and detailed reporting can help you to understand your website or app's performance and make necessary changes to improve your marketing campaigns.
If you still need to implement GA4, it's time to get ready. The sooner you start collecting data in GA4, the better prepared you'll be for the switch from Universal Analytics. When you're ready, we can help. Contact us today to learn how we can help you transition to GA4 seamlessly.
Latest posts by Kevin Lucca
(see all)