Get valuable eCommerce growth content delivered to your inbox.
Subscribe
What is Headless Commerce?
by Kevin Lucca
,
Founder

on Dec 31, 2019

/ Perspective
---
Building a high performing eCommerce store is no easy task. There are always trade-offs to be made depending on the platform chosen. eCommerce SASS platforms like BigCommerce and Shopify are reliable and have numerous benefits over self hosted solutions but there can be some pretty large limitations around the design and content aspect of these types of platforms. They are great for catalog management and taking orders but they are clearly not built to excel at things like blogs or highly flexible layouts while remaining easy to manage.
Some businesses will leverage apps whether they are custom built or from a marketplace but even those have their limitations. Custom apps can add some extra complexity that isn't ideal for all situations. In some cases, a blog may exist on one domain or sub domain on a different platform like WordPress and then the eCommerce store will live on Shopify or BigCommerce. It's beneficial to have a more blog-and-content friendly platform. However, separating out the two sites can actually have a negative effect on your SEO. This negates one of the major positives to blogging in the first place.
What's a company to do? Lucky for you, there is a thing called Headless Commerce.
What is Headless Commerce?
Headless Commerce is a decoupled solution. It allows you to seamlessly integrate your eCommerce platform with a different front end platform such as WordPress. Combing the two platforms together through Headless Commerce allows you to maintain your existing content site and seamlessly integrate the power of an eCommerce platform with it while not separating out your content between a different sub domain or domain. Simply put, your CMS will manage the entire front end user experience and BigCommerce will run in the background to manage all of the products, customers and ordering.
What are the benefits of Headless Commerce?
eCommerce platforms are really great at providing all of the tools, services, and security required to scale and take orders. Content CMS platforms are really good at content management and unique user experiences while having full access to source code. By leveraging Headless Commerce, you can have the best of both.
If you have an existing content website, you can add a robust eCommerce solution to that experience without having to rebuild your website in Shopify or BigCommerce. Both of which offer Headless Commerce, but our pick is BigCommerce (we are certified partners for both). BigCommerce  is a true leader in this space. In addition, they provide a fantastic integration and API access that Shopify currently can't match.
Other Benefits:
Rely on a stable, SaaS foundation
Reduced burden of PCI compliance
Manage multiple sites with one control panel
Improved experience for your customers
Improved SEO compared to two traditional separate sites
Simplify catalog management
Designed to support your unique vision with full control over the look and feel
Is Headless Commerce right for my company?
Headless Commerce isn't for everyone but everyone should consider it. If you already have a WordPress website and you might be running a solution such as WooCommerce, you could benefit from a much more secure and scaleable solution. BigCommerce can handle your eCommerce duties and the WordPress site handles the user experience.
If you currently use a SASS eCommerce platform and are looking to redesign your site or find the template frameworks available hard to work with, now might be the time to evaluate Headless Commerce for your needs. You won't have to worry about moving your customers, products, and orders anywhere. That will continue to live where it does and just the front end user experience will be redesigned to align with your brand and convert customers better.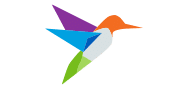 The Expert eCommerce Agency That Will Grow Your Store
Get My Free Proposal
Stay in the loop on all perspectives.
Subscribe